Neoenergia Institute and Ekloos launch public notice for combating COVID-19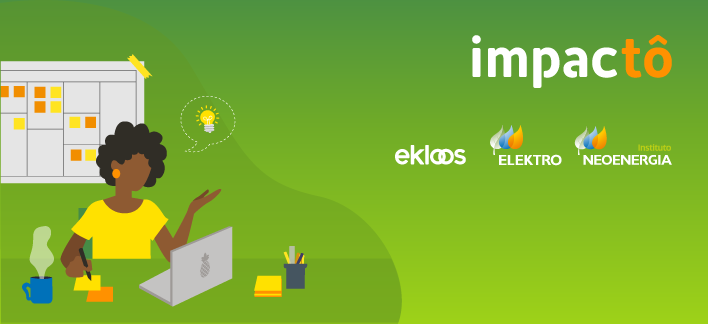 Neoenergia Institute and Ekloos launch public notice for combating COVID-19
​​​​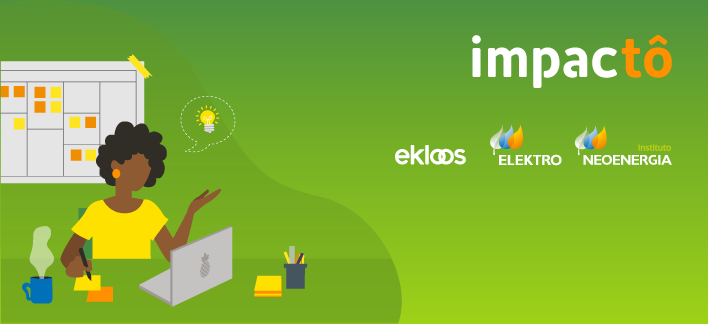 Neoenergia Institute, in partnership with Instituto Ekloos, are launching today (4) the second edition of Impactô Social Acceleration Program. In this edition, the program will be targeted to social organizations acting to combat coronavirus, in communities of Rio de Janeiro, São Paulo outskirts and in the cities of Francisco Morato (SP), Caieiras (SP), Franco da Rocha (SP) and Vale do Ribeira (SP)
The public notice will select 16 non-profit organizations and impacting business, eight in Rio de Janeiro and eight in São Paulo, locations established as the focus of the pandemic and where Neoenergia's headquarters and Elektro's distribution areas are located. The initiatives will be granted with an emergency contribution of R$ 20 thousand and online mentoring in the areas of strategic management, business and innovation, over a period of five months. At the end of the program, organizations will participate in an investment committee, and may receive an additional incentive of up to R$ 45 thousand.
"Our purpose is to respond to the immediate needs of the third sector organizations, highly impacted by the challenges imposed by the pandemic and, thus, we included in this edition an emergency investment in order to assist them in the financial management of this period. However, our focus is the strengthening these NOGs' and social business' management, through a social acceleration program aimed at its professional training, preparing them to the new reality that will emerge after the pandemic", says Renata Chagas, Neoenergia Institute's CEO.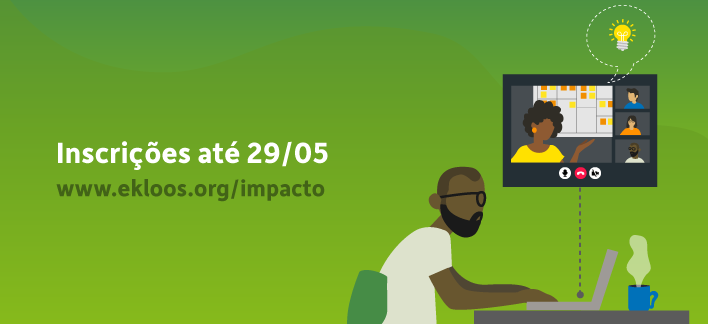 Impactô (enrollments will be open up to May 18 in www.ekloos.org/impacto) aims to enhance initiatives, projects and business, so that the organizations will be able to thrive, improve their management processes and maximize their social impact. R$ 410 thousand will be directly assigned to the third sector, through emergency supports to the organizations and the proceeds of the investment committee, in addition to the training of 80 managers, being five from each of these 16 organizations.
"Impactô will help the civil society organizations and impacting business to enhance their activities to fight against social inequality. Together with the mentoring team of Instituto Ekloos, the organizations will be able to create and restructure activities that may contribute to reduce social inequality, which, unfortunately, will be increased by Coronavirus", says Andrea Gomides, Instituto Ekloos's CEO. "We want to support those who are working at the frontline, facing day-after-day the problems of Rio de Janeiro and São Paulo communities", adds Andréa.
Impactô adds to other two Neoenergia Institute's action to combat the pandemic, which amount to R$ 2.17 million funds, distributed into NOGs' training, strengthening of local entrepreneurs and assurance of food safety to the most vulnerable population in Rio Grande do Norte, Bahia, Pernambuco, São Paulo and Rio de Janeiro, together with two other partners: Associação Transforma Brasil, under Transforma Fund and the Centro Integrado de Estudos e Programas de Desenvolvimento Sustentável (CEIDS), under Pessoas e Negócios Saudáveis project

ABOUT NEOENERGIA INSTITUTE
Neoenergia Institute is aimed at fostering the development of social and environmental action in the areas of operation of Neoenergia, its sponsor, by supporting society in the management and promotion of selected projects, reinforcing the company's brand and commitment with the development of local culture and economy.
For the 2018 to 2022 cycle, the challenge of Neoenergia Institute is to collaborate directly with the achievement of Sustainable Development Goals (SDGs) of the UN. The main objectives are the contribution to the improvement of the life quality of the most vulnerable people and the commitment to sustainable development, through carrying out projects in the scope of the following pillars: Training and Research, Biodiversity and Climate Change, Art and Culture, Social Action and Institutional Collaboration, which seeks alliances to achieve the SDGs.
ABOUT EKLOOS INSTITUTE
Ekloos Institute is a social accelerator that, over its 13 years of operation, has already qualified over 5,000 entrepreneurs and accelerated more than 400 NGOs and social impact business. With an Acceleration Program based in own and differentiated methodologies, it has been working with social initiatives so as to qualify the management, support sustainable development and foster innovation, enabling an increased social impact generated by each organization in their area of operation. In 2018 and 2019, it was ranked among the 10 top Brazilian accelerators and, in 2017, it was recognized by the Best NOGs Award by Época Magazine and Instituto Doar.
IMPACTÔ SOCIAL ACCELERATION PROGRAM
This program is carried out under a partnership with Instituto Ekloos, the largest social accelerator in Brazil, and aims at boosting the development of Civil Society Organizations and Social Business. Launched in 2019, this initiative was carried out in Salvador, with the support of Coelba, and has selected five organizations in the city - Acopamec, Associação Clara Amizade, Bankman, CIPÓ - Comunicação Interativa and Punk Hazard Studios – to participate in qualification and mentoring programs in strategic management, business and innovation areas, for a period of four months, amounting to 864 hours of activities, directly impacting 2,145 children, adolescents and youths supported by the accelerated institutions. Indirectly, the project had more than 10 thousand beneficiaries.
​​​
This initiative is part of the Iberdrola's group response to the Coronav​irus​.​​