Commitment to Sustainable Development marks Neoenergia actions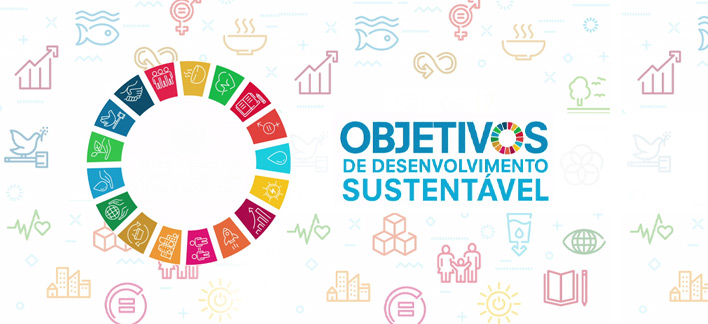 Commitment to Sustainable Development marks Neoenergia actions
​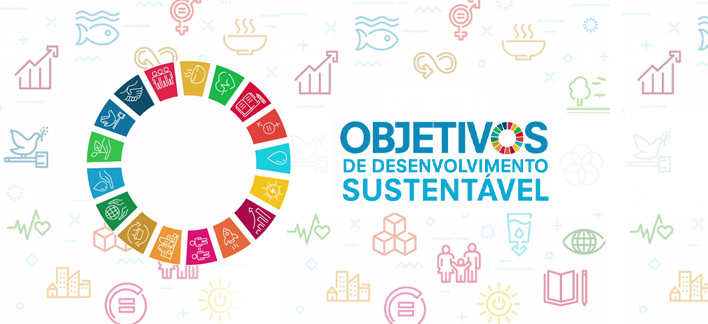 ​

The 2030 Agenda for Sustainable Development, comprising a set of 17 Sustainable Development Goals (SDGs) and their 169 targets, completes five years this Friday, September 25. Launched by the United Nations (U.N.), the document shares a universal agenda that balances the three dimensions of sustainable development: economic, social and environmental. In Brazil, Neoenergia put SDGs into practice through several initiatives. Among them, the company highlights SDG 7, which aims to ensure a reliable and sustainable access to energy, and SDG 14, focused on the adoption of urgent measures for combating the climate change.
"The global crisis caused by Covid-19 pandemic, which put under the spotlight and led us to reflect on so many weaknesses and vulnerabilities, makes even more urgent the need for initiatives that strengthen health and economy, as well as the life conditions of people affected by such scenario. In view of this, the targets defined by the Sustainable Development Goals gain even more significance. The role of companies such as Neoenergia, which are committed with structuring behaviors and examples for a more sustainable and inclusive world becomes even more relevant", says Neoenergia's Innovation and Sustainability Superintendent, Francisco Carvalho. 2030 Agenda is supplemented by Paris Agreement for Climate Action, whereby the 196 member countries of the United Nations and the European Union have undertaken to limit the global temperature increase to 2°C as compared to pre-industrial levels.
NEOENERGIA FOCUS
Aiming at contributing to SDG 7 - affordable and clean energy - Neoenergia stands out for being the company in Iberdrola Group that contributes the most to the achievement of the global goal of "electric energy for all", with over 5 million beneficiaries in Luz para Todos Program and new connections of low-income customers.
An additional Neoenergia's focus point is SDG 13 - Climate Change. In this sense, the company invests in renewable energies such as wind and hydro sources. Currently, renewable sources account for 86,8% of the company's generation installed capacity. By 2022, this number shall reach 90%, a profile cleaner than the Brazilian, upon the completion of two wind complexes in Northeast region: Chafariz, in Paraíba, and Oitis, between Bahia and Piauí. The company is also committed with the decarbonization of economy, through attitudes such as the reduction of Greenhouse Gases emissions (GEE). In 2019 alone, in its production activities, Neoenergia reduced its emissions by approximately 9,000 tCO2e (tons of CO2 equivalent) in direct emissions when compared to 2018. Other highlight is the reduction in the intensity of emissions per energy produced, which in 2019 was 70 g CO2 for each KWh of energy generated.
The company's actions for the achievement of SDGs also encompass other goals, such as SDG 6, aiming to ensure the availability and sustainable management of water and sanitation for all; SDG 9, focused on building resilient infrastructure, promoting sustainable industrialization and fostering innovation; SDG 15, which provides for the protection, restoration and promotion of sustainable use of terrestrial ecosystems, as well as the sustainable management of forests, combat desertification, and halting and reversing land degradation and halting biodiversity loss; and SDG 17, aiming to strengthen the means of implementation and revitalize the global partnership for sustainable development.
HOW TO COLLABORATE WITH SUSTAINABLE DEVELOPMENT
"Contributing to SDGs means promoting a more inclusive and sustainable society, where we can live in an equal and fair manner and being respectful to the nature. This is why 2030 Agenda is so important. After all, through each Sustainable Development Goal described, it establishes and guides the more adequate ways on how we should act to eliminate poverty, reduce inequalities and protect the planet. Accordingly, the attitudes and the commitment of all - Governments, companies and citizens - towards these principles, are critical", says Francisco Carvalho.
In other words, everyone can contribute to this change, as the small day-to-day actions result in big results, such as the actions of energy efficiency. Turning off lights and use the natural light during the day, as well as unplugging electronic devices when not in use are simple and sustainable initiatives.
FIVE YEARS OF AGENDA 2030
​
On September 25, 2015, the 193 U.N. member countries approved the 2030 Agenda for Sustainable Development. The initiative is based on five fundamental pillars, known as 5Ps: people, planet, prosperity, peace and partnership. The 17 SDGs materialize the values and principles of the Agenda, in order to ensure its implementation with practical and measurable results.