Baixo Iguaçu Hydro Power Plant achieves ISSO standard certifications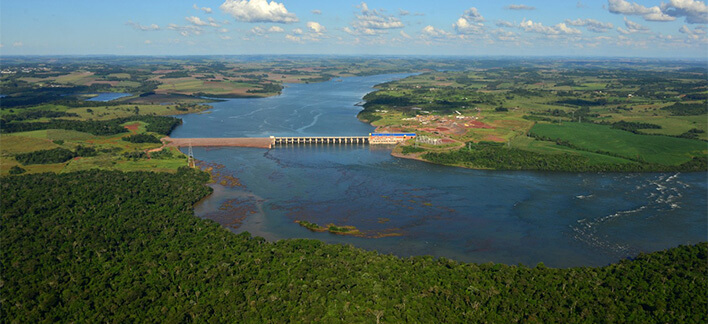 Baixo Iguaçu Hydro Power Plant achieves ISSO standard certifications
​
Baixo Iguaçu Hydro PowerPlant, located in Paraná, was certified under the Operation & Maintenance scope for three ISO standards, which address Quality Management (9001:2015), Environmental (14001:2015) e Health and Safety at Work (45001:2018). The project started operating in 2019 and, in one year, Neoenergia implemented the Integrated Management System and obtained the certifications. The six hydro power plants operated by the company - Baguari, Corumbá, Dardanelos, Itapebi and Teles Pires - are certified under the same O&M scope.
With 350 MW of installed capacity, Baixo Iguaçu HPP plays a key role in the strengthening of the National Interconnected System (SIN) stability. Achieving ISO certification is an important recognition of our management in Baixo Iguaçu, a power plant that is an important asset for the Brazilian electrical system, in addition to contributing to the regulate Iguaçu River flow and to the preservation of the biodiversity of the Iguaçu National Park, a World Natural Heritage Site", says José Paulo Werberich, Neoenergia's Hydro Operations and Engineering superintendent.
ISO 9001:2015, one of the certifications achieved by the hydro power plant, standardizes the process and work so as to organize it with planning, goals and indicators, reducing the number or errors and ensuring customer-oriented quality. Defining processes avoids waste, both of human and material and technological resources, and also offers an approach to risks and how to avoid them, always seeking continuous improvement and customer satisfaction. It is also focused in the compliance with laws and development of human resources.
ISO 14001:2015 specifies the requirements of an Environmental Management System, aiming at increasing the organization's environmental performance, achieving results and complying with legal requirements. This Standard also enables the organization to develop a framing for environment protection, providing a fast response to constant environmental changes.
Neoenergia is committed with Sustainable Development Goals (SDGs) promoted by the United Nations under 2030 Agenda and operates in Paraná with several projects started during the period of Baixo Iguaçu construction and held during its operation. As an example, the Program for Rescue and Scientific Use of Wild Life has carried out the scaring and rescue of animals in the plant's areas of influence, minimizing their impacts. In addition, the energy generated in the HPP is renewable and contributes to combat climate change.
The third certification was under 45001:2018 Standard; It aims to provide safe and healthy working environments for employees, and reinforces the importance of preventive actions, evidencing that it is possible to be more effective and efficient when taking early action, while addressing risks and opportunities.
Baixo Iguaçu certification process was carried out over the course of 2020, with on-site and remote audits. During the visits to the plant, in view of Covid-19 pandemic, strict prevention protocols were put in place, including the testing of auditors and employees, social distancing and mandatory use of masks, among others.
The other five plants controlled by Neoenergia were certified in ISO 45001:2018 at the end of 2019. In 2017, Itapebi e Teles Pires were the first group's projects that implemented ISO 9001:2015, ISO 14001:2015 e OHSAS-18001:2007 Satandards. Corumbá obtained the certification in 2018 and Baguari and Dardanelos in the subsequent year. All of them have an Integrated Management System, implemented for the scope of Operation and Maintenance.
Neoenergia has a total installed capacity of 3,030.6 MW in hydro power plants. In addition to the six assets controlled by the company – Baixo Iguaçu, Baguari, Corumbá, Dardanelos, Itapebi e Teles Pires – this number includes the group's share in Belo Monte Plant, the biggest hydro power plant in Brazil.