Neoenergia and Ekloos Institutes call for program to develop environmental initiatives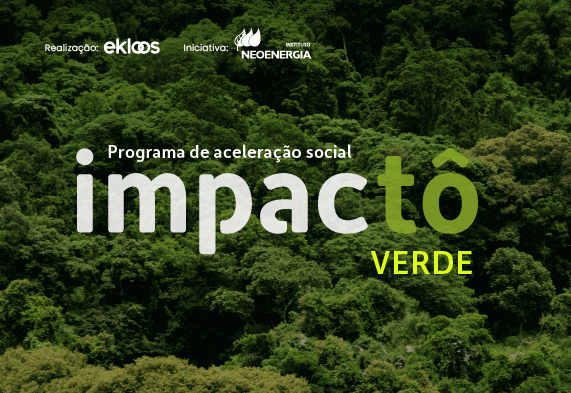 Neoenergia and Ekloos Institutes call for program to develop environmental initiatives
​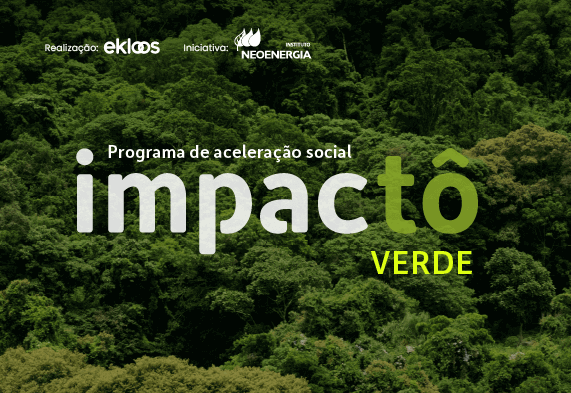 The Neoenergia Institute, in partnership with the Ekloos Institute, is open for registration for the first edition of the Green Impactô notice, aimed exclusively at social organizations (NGOs) and social businesses working for the environment. Initiatives should promote actions to preserve and restore mountain ecosystems and reduce climate change, focusing on biodiversity, sustainable tourism, sustainable agriculture and environmental technologies. Interested parties must register by July 7 on the Ekloos website.
Up to 13 non-profit organizations and impact businesses that work in several cities in the states of Bahia, Rio Grande do Norte, Pernambuco, São Paulo, Pará and Mato Grosso will be selected. Preserving the Brazilian natural heritage is one of the objectives of the Neoenergia Institute. With that in mind, we now launch the Green Impactô, which will drive ecosystem preservation and restoration initiatives, and those that are focused on climate change solutions. With the social acceleration of these organizations, we intend to amplify the positive impact on the environment," says Renata Chagas, ceo of the Neoenergia Institute.
The initiatives chosen will be contemplated with online mentoring in the areas of strategic management, business and innovation, during the period of nine months. Up to 65 managers will be able to participate in the training, five of which are from each of the initiatives. At the end of the program, the organizations will be evaluated by an investment bank, which will distribute up to R$ 100,000 in additional incentives.
"Green Impactô will help civil society organizations and impact businesses to leverage their activities for environmental issues. Together with the Ekloos Institute's team of mentors, organizations will be able to create and restructure activities that can contribute to overcoming global environmental challenges highlighted by the UN 2030 Agenda," said Andrea Gomides, president of the Ekloos Institute.
Ekloos Institute
The Ekloos Institute is a social accelerator that, over its 14 years of operation, has trained more than 6,000 entrepreneurs and accelerated more than 700 NGOs and social impact businesses. With an Acceleration Program based on their own and differentiated methodologies, they have been working with social initiatives in order to professionalize management, support sustainable development and stimulate innovation, enabling the increase of the social impact that each organization generates in its territory of operation.
Neoenergy Institute
The Neoenergia Institute aims to foster the development of social initiatives in the areas in which Neoenergia, its maintainer, operates through its business in the generation, transmission, marketing and distribution of energy. For the 2022-2025 cycle, the Institute has the challenge of enabling projects within the geographic scope of Neoenergia's operations, within the five pillars - Training and Research, Biodiversity and Climate Change, Art and Culture, Social Action and Institutional Collaboration-, and which contribute directly to the achievement of the Sustainable Development Goals (SDGs), established by the United Nations (UN), as well as ESG best practices.
​