Neoenergia Institute and Cosern disclose results of selection of cultural projects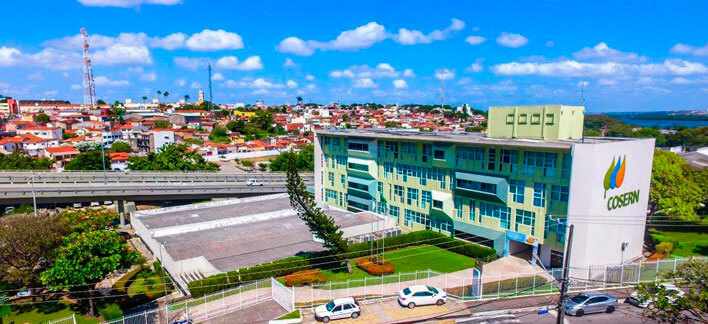 Neoenergia Institute and Cosern disclose results of selection of cultural projects
​
Neoenergia Institute and Cosern have released this Wednesday (13) the results of the "Transformando Energia em Cultura" 2019 Notice, which will grant financial support*, through State Law Câmara Cascudo for Culture Incentive", to social and cultural projects that contribute to SDGs (Sustainable Development Goals) and enhance the local culture.
In the release, Neoenergia Institute's Officer Renata Chagas, explained that Cosern has selected projects with characteristics of promotion and spreading of the local culture diversity, the enhancement of Arts and Culture contribution to sustainable development and that promote the inclusion of children, youngsters, people with disabilities or who live in areas of vulnerability, through training and qualification activities and incentivizing employment and income generation. ​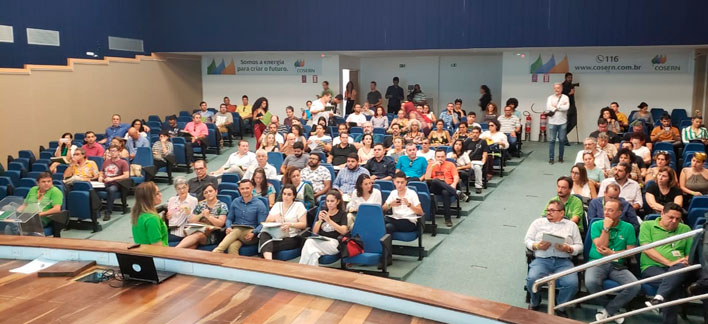 This year, 16 projects were selected and 6 were included in a "stand-by" list. Approved projects will be contacted soon in order to receive more information on the next steps of the process.
SELECTED:
Crafts:
- Project Transform;
Audiovisual:
- Urbanocine;
Dance:
- Step Saber from Ponta de Pé;
Literature:
- Caravan of Potiguares Writers;
- House of Words;
Multilanguage:
- Cultural Elephant Connection;
- Felipe Camarão Connection;
- Cultural Movement of the Port of Ama;
- Sarau Quinta das Artes;
Music:
- Camerata Potiguar - Our Classical Music;
- Symphonic Movement;
- Our Sound in Schools;
- Sound Without Plugs - Season 2020;
- Playing Life with D ́Amore - Music and Attitude 5;
Theater:
- Santa Luzia Cultural - Oratory;
- Seeds of My Seridó;



ALTERNATES:
Crafts:
- Places of Charm;
Audiovisual:
- Anima Cordel 2020;
- REC Caravan - Season 1;
- Cinemar;
Multilanguage:
- Journey in the Woods;
Music:
- Workshops on the Island.

*Projects are subject to budgetary review or sponsorship discontinuity in compliance with the cap established by Law.

ABOUT NEOENERGIA INSTITUTE
Neoenergia Institute, social action arm of Neoenergia, Cosern's parent company, promotes initiatives aimed at contributing to a better quality of life in the planet and to the communities in which the Group operates, developing projects with own resources and managing Neoenergia's tax incentive and social sub-credit projects, always in line with pillars and UN's Sustainable Development Goals (SDGs).

ABOUT COSERN
Best Distributor Company in Northeast and 2nd Best in Brazil in Abradee Award and recognized in 2018 and 2019 as the Best Ombudsman in the country, Companhia Energética do Rio Grande do Norte (Cosern)​, a Neoenergia Group's company, is the sixth largest distributor of electricity in the Northeast region in terms of number of customers and the fifth considering the volume of energy supplied. Present in 167 municipalities in the state, Cosern has a concession area of 53 thousand square kilometers. The company serves 1.4 million customers (3.5 million inhabitants).