Neoenergia director says diversity plays a key role in energy transition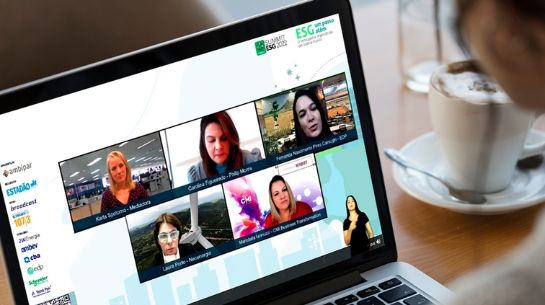 Neoenergia director says diversity plays a key role in energy transition
​
​
The vision of female leaders in their areas of activity and the concern with diversity in companies were the highlights of the panel that had the participation of Laura Porto, Director of Renewables of Neoenergia, during the Estadão Summit ESG, held on Thursday (23). The executive said that the scenario of energy transition to the decarbonization of the economy will require innovative and disruptive solutions, which are linked to diversity in various aspects, such as gender, race and age. For her, "3D [decarbonization, decentralization and digitization] and 5D [in addition to the first three dimensions, market design and democratization] cannot exist if there is no inclusion of women in leadership."
The alert to companies that have already anticipated the energy transition, such as Neoenergia, is to think about the initiatives necessary to stand out in the face of market competitiveness. The director highlighted the importance of promoting affirmative actions and attitudes of leaders on a day-to-day life to inspire employees. In addition, Laura Porto acknowledged that women's performance in society and the labor market needs to be undermet by inclusive policies for hiring, promoting and retaining talent.
" It is important, in a competitive world, to have retention policies. Today, we have codes of ethics that guarantee the same opportunities. We have inclusive policies of diversity, equity and human resources, all approved and discussed. This places the ASG as a real agenda and not as a theoretical discourse," he said.
Laura Porto also highlighted the example of the School of Electricians, an initiative of Neoenergia that aims to generate job opportunity and income, through the training and training of professionals for the electricity sector. The project has exclusive classes for women and encourages female participation in mixed classes. More than 400 women have completed the courses and about 270 have been hired by the group's distributors since the project began in 2017.
The executive stressed that the company seeks to increase the number of women in executive positions and operational positions. In addition, she cited the company's support for the Brazilian women's soccer team and the national club championship, which strengthens the sport as an agent of social change capable of expanding women's participation in the social and professional context.
The company also encourages the entrepreneurship and social leadership of women with actions of the Neoenergia Institute – such as Impactô Mulheres, a social acceleration project, and the Inspire Award, for the recognition of female leaders, which, in addition to other initiatives, directly benefited 989 women in 2021 – and support to the populations surrounding the company's projects, including, for example, women from quilombola communities located near Neoenergia Chafariz and Neoenergia Luzia, wind and solar complexes in the Sertão da Paraíba.