Neoenergia customers highlight benefits of recycling for energy bill discounts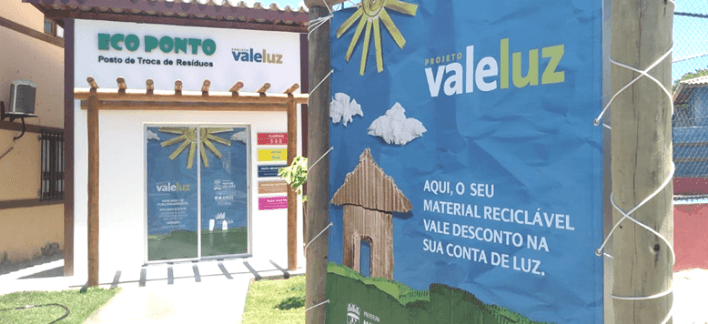 Neoenergia customers highlight benefits of recycling for energy bill discounts
A paragraph is a self-contained unit of a discourse in writing dealing with a particular point or idea. Paragraphs are usually an expected part of formal writing, used to organize longer prose.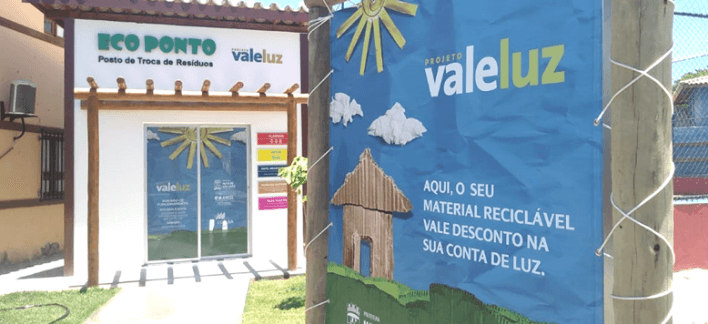 ​
Is recycling part of your day-to-day life? The answer is yes for all those who participate in Vale Luz,a project of Neoenergia distributors that promotes the exchange of recyclable waste for discounts on the electricity bill. The project, part of the Energy Efficiency Programs of Coelba, Celpe and Cosern regulated by the National Electric Energy Agency (ANEEL), unites the environmental benefit to the economic and has mobilized several people in the concession areas where it is active - Bahia (Coelba), Pernambuco (Celpe) and Rio Grande do Norte (Cosern).
"Vale Luz brings awareness and environmental education through recycling, which contributes to environmental preservation and energy savings in the manufacture of new products and also benefits customers with discounts on energy bills," says Neoenergia's Energy Efficiency Manager, Ana Christina Mascarenhas.
Rafael Aparecido is one of the customers who had his invoice zeroed for almost a year due to the recyclable items he took to exchange at the collection point of Vale Luz. A resident of Pajuçara, in Natal (RN), Rafael took the opportunity to collect aluminum cans at the events and parties where he worked making cocktails. With the pandemic, he had to adapt, but he did not stop separating the waste. "At home, we add the packaging of products purchased in the market, pet bottles and cans. In addition, I mobilized my cousin, who works repairing computers, to separate electronic equipment as well", he says.
Neoenergia's client highlights the benefits of the Vale Luz project,either due to environmental or financial motivation. "It has the issue of sustainability, to improve the world in which we live, and it has the part that weighs in its pocket. With the money saved, you can buy more things at home, like a first-rate meat, a better outfit, providing more quality of life for the family."
ENVIRONMENTAL COMMITMENT
For Maria das Neves, the greatest achievement in participating in Vale Luz is linked to the environment. She was apart from the waste generated at home long before she knew the project and, when she learned of the initiative of the Neoenergia distributor by a neighbor, she decided to sign up. This happened between 2016 and 2017 and since then she has been an example where she lives, in the Bomba do Hemetério neighborhood in Recife (PE). Some local residents often leave recyclable items at their gate because they are committed to the initiative.
"If everyone had a sense of how good it is to separate garbage and how much you can reuse it, we would live in a much better world. We have to do our part to help nature and animals, especially by decreasing the use of plastic. With Vale Luz, we help the planet and still contribute to the pocket", says Ms. Maria.
Another customer aware of the benefits of recycling is Darci Monteiro, a resident of the community of Malhadas, in Mata de São João (BA). "I always liked to recycle and when I heard about the program it was very good, because I started to have where to take", he says. Darci also managed to make good use of the savings gained in energy bills, collecting money to realize an old dream of getting to know Fortaleza, capital of Ceará. "With the savings I've been getting on a day-to-day date, plus the discounts I've had on the bill because of Vale Luz, I've organized myself financially for about a year to travel and I intend to do it again when the quarantine is over."
She also reports that she even paid the energy bill only R $ 1.79, due to the recyclable items that it parting and every Monday maintains the routine of delivering them in Praia do Forte, where is located the ecopoint of Vale Luz in the region where he lives. "I encourage all my friends and family to participate, explaining how it helps nature, and some have embraced it all. The project is very good and I also think of my granddaughters, who will live in this world that needs to be saved", concludes Darci.
HOW TO PARTICIPATE
Residential customers can register through the Vale Luz Cliente app (available for iOS and Android) or at existing collection points in the metropolitan area of each participating city. In the tool you can check the details of the locations.
Companies and condominiums must access the distributor's website and fill out the registration form, which should then be sent by e-mail eficiencia@neoenergia.com. After evaluation, the concessionaire returns with the other guidelines.
Recyclable items must be delivered separately, cleaned and dried. They will be weighed and a receipt will be issued with the total amount of the collection, which will be automatically credited to the next energy bill. Materials such as papers, plastics, metals, vegetable oil and electronics are accepted.