Volunteer program orients population on safe use of electricity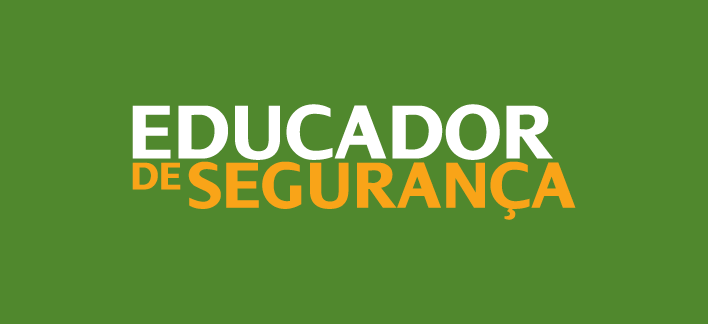 Volunteer program orients population on safe use of electricity
​​​​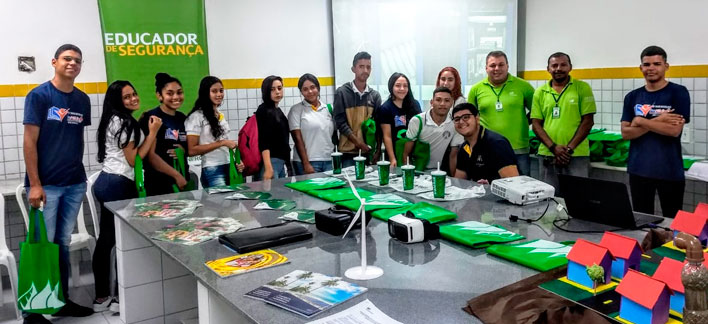 200 students and teachers from the Instituto Padre Miguelinho, in Natal, and from the Barão do Rio Branco State School, in Parelhas, in the Seridó region, were visited, on Wednesday (01), by collaborators from Cosern , Neoenergia distributor in Rio Grande do Norte, who transmitted safety guidelines for the use of electricity within the "Safety Educator" project.
During the two meetings, students and teachers from the two state schools received explanations about how electricity is generated and distributed in Brazil and learned, with the help of the "Safety Educator" distributed project videos, educational booklets, bookmarks, fans and the videos of the characters "Paxuá and Paramim" that energy is not a "joke".
In Parelhas, the kids asked questions about using cell phones, video games and sockets and learned to only fly kites in open places and away from the electricity grid. At the Instituto Padre Miguelinho in Natal, the lecture by Cosern's "Safety Educator" coincided with the school's Science Fair, which this year addressed the theme of renewable energies.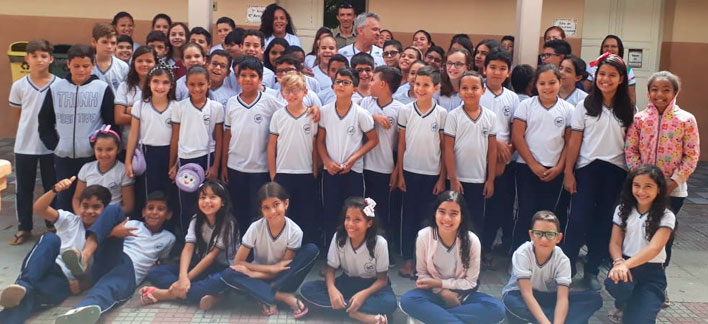 SAFETY EDUCATOR
Launched in December 2018, Cosern's "Safety Educator" project is part of the worldwide volunteer program of Iberdrola Group, Neoenergia controller, which helps and encourages employees to go to schools, condominiums, church meetings, among other public places, to bring information about the safe use of electricity. So far, 3,945 people have already been impacted in the 16 lectures held throughout the state.
Safety is the most important value of Cosern and Neoenergia and employees, who already have this value internalized in their work environment, now take this message to family, friends or any other environment that is willing to receive information about life preservation.

SAFETY ACTIONS
In addition to the "Safety Educator" project, Cosern has undertaken the following actions to reinforce the importance of safe use of electricity among the Potiguar population (residents of Rio Grande do Norte state):
- Cooperation agreement signing between Cosern and CREA-RN to improve the provision of mutual services to the population and intensify safety-related inspections with the electricity grid. Named "Guardian Angel", the project has already trained 12 CREA-RN inspectors for a new look with a focus on preventing accidents with the electricity grid.
- Partnership with 36 construction stores across the state to label 45,000 construction items such as scaffolding, paint cans and mortar bags and rebar, as well as TV antenna boxes, to convey safety tips to workers more susceptible to the risk of accidents with the grid according to statistics from the National Association of Electricity Distributors (Abradee).
- Graffiti of walls of electrical substations and Cosern Headquarters Building with safety tips in the use of electricity.​