Neoenergia has the two best energy distributors in Brazil
Neoenergia has the two best energy distributors in Brazil
​​​​​​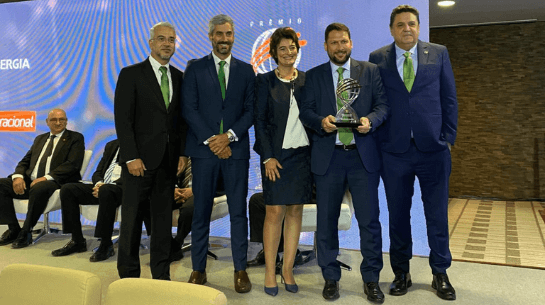 The two best energy distributors in Brazil belongs to Neoenergia, according to Associação Brasileira de Distribuidores de Energia Elétrica (Brazilian Association of Electric Energy Distributors - Abradee). For the 10th time, Elektro has won the first place in Abradee Awards 2019, in the category of Best National Distributor. Cosern was the second-ranked, also recognized as the Best in Northeast. The result of the 21st edition of the award was released this Tuesday (3), during an event at the headquarters of Confederação Nacional da Indústria (National Industry Confederation - CNI), in Brasília.
In addition to the main award of the night, Elektro also was the winner in Management Quality category. The distributor, which serves 2.6 million customers in 223 cities in São Paulo State and five in Mato Grosso do Sul, was also recognized in second place in Economic and Financial Management category and was third in Social Responsibility.
Cosern, ranked second in the National Award, supplies energy to 1.4 million customers in 167 cities in Rio Grande do Norte State and was elected as the Best Distributor in Northeast region and as also the second-ranked in Social Responsibility and third in Management Quality category.
Coelba was ranked third in Performance Evolution category. The distributor of Bahia state supplies energy to 6 million customers. For the first time ever, all four distributors of Neoenergia (Coelba, Celpe, Cosern and Elektro), a company controlled in Brazil by Iberdrola Group, were among the finalists of Abradee Awards.
The purpose of the award is to recognize and disseminate best practices among all distributor member, providing a fast and sustained improvement in the quality of electric energy services offered to the population.
The award has been granted on an yearly basis since 1999. 51 electric energy distribution concessionaries, operating in all regions of the country and responsible for supplying approximately 99.6% of the Brazilian electricity market, are members of Abradee.