Neoenergia replaces over 400 thousand lamps in public, assistance and philanthropic institutions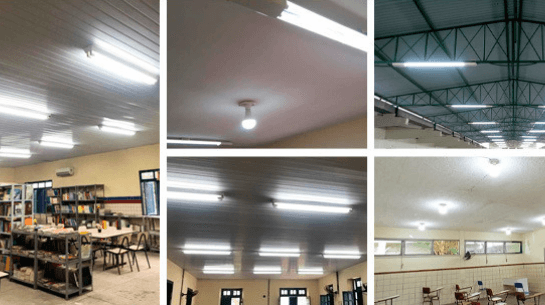 Neoenergia replaces over 400 thousand lamps in public, assistance and philanthropic institutions
A paragraph is a self-contained unit of a discourse in writing dealing with a particular point or idea. Paragraphs are usually an expected part of formal writing, used to organize longer prose.
​
Investments amounted to R$ 22.2 million until October and benefited around 2,700 institutions in five states, the company's concession areas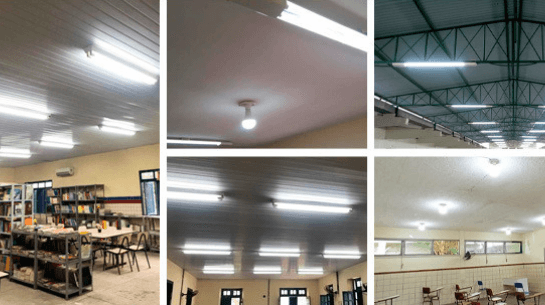 Neoenergia distributors continue to contribute to increase efficiency and encourage more conscious consumption of electricity. In 2021, around 406.5 thousand LED lamps were replaced by the companies, providing more efficiency to the lighting of 2,716 public buildings, NGOs, schools and hospitals in several municipalities in their concession areas Neoenergia Coelba (BA), Neoenergia Pernambuco (PE), Neoenergia Elektro (SP/MS) and Cosern Neoenergia (RN). The initiative contributes to the environment and allows financial savings for these institutions.
With an investment of R$ 22.2 million until October this year, Neoenergia Group's distributors initiative is expected to provide a reduction in energy consumption of over 8.9 GWh/year, representing a reduction in CO2 emissions in the atmosphere, with positive impact in society. This is yet another initiative aimed at contributing to the decarbonization process in its concession areas.
"These are projects that provide benefits to institutions and society, as with energy savings we also impact the environment. Replacing equipment with more modern and efficient models saves energy and raises awareness to combat waste", says Ana Christina Mascarenhas, energy efficiency manager at Neoenergia.
The use of LED lamps provides a series of benefits and also generates energy savings. They have a longer useful life, lasting approximately 25 thousand hours, while fluorescent lamps last 15 thousand hours. The technology also causes less environmental impact. LED does not include toxic elements in its composition, unlike fluorescent lamps, which have mercury, which generates harmful residues to the environment when disposed of incorrectly in rivers and landfills.
Neoenergia Coelba (BA), for example, replaced approximately 86 thousand light bulbs. The public institutions benefited includes the Federal University of Bahia, which had more than 33,000 lamps replaced. Neoenergia Pernambuco replaced almost 96,200 lamps with the most efficient model in the state. More than 68.6 thousand lamps were included in the actions of Neoenergia Cosern and, in those of Neoenergia Elektro, the number exceeded 154.8 thousand.
In addition to making lighting more efficient, distributors install photovoltaic systems to generate solar energy, a clean source. In 2021, Neoenergia Coelba's project included the installation of six solar systems, amounting to 364.6 kWp. Installed power at Neoenergia amounts to 475.7 kWp.
The initiatives are part of the Building Efficiency project, carried out with funds provided by the Energy Efficiency program (PEE) and regulated by the National Electric Energy Agency (ANEEL). These actions are in line and contribute to the Sustainable Development Goals (SDGs),​ with which Neoenergia is committed, prioritizing the supply of clean energy (SDG 7) and the fight against climate change (SDG 13).