Neoenergia promotes diversity and inclusion in several actions for its employees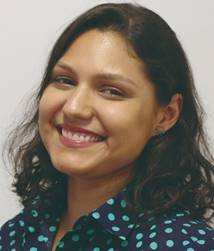 Eidy Bittencourt is a specialist in energy purchase and MUST (Transmission System Usage Amount) hiring. She has been working at Neoenergia Brasília for 10 years and it was from the moment that Neoenergia took over the management of the distributor in the Federal District – in March 2021 – that she became more attentive to the topic of Diversity & Inclusion.
"Having these pillars in the work environment is something new for me and I have learned a lot. When the Junt+s app came out, I messed around with everything that was available in it. It was very interesting to watch the videos with the reports of colleagues about their experiences, as this way I could get to know their point of view better and see in practice how prejudice affects each one's life. It is very sad to see that something like this still happens and information is an important ally for the behavior to be transformed. Another important point is living with differences. Putting yourself in the other's shoes involves the assumption that you know the other's reality, which is why living with diversity can be so enriching."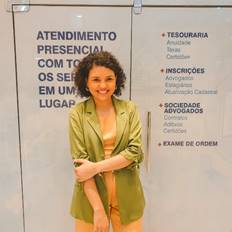 Priscilla Santos is a senior analyst at Internal Audit and has been working at Neoenergia since 2014. In addition to the Junt+s app, Priscila is very fond of the conversation circles and monthly lectures promoted by the company on the most diverse topics related to Diversity & Inclusion.
"I have noticed people in the company becoming more and more participative and interested in learning and welcoming during these monthly meetings. Among the lectures given by Neoenergia, one stood out, when the guest came to talk about the Black Consciousness Day and approached the subject in a very didactic way, presenting facts from our history that I had never heard about. The result of initiatives like this can be seen in the daily work environment, as I realize that colleagues have been more sensitive to the issues. I'm interested in gender issues and I really enjoy reading about the topic, so I can see how far I've come, even if there's still a lot to be done. I see how these pillars of Diversity & Inclusion are important values for the company, working on matters beyond the commemorative dates, as the work is continuous throughout the year".
Livia Rezende joined Neoenergia as an intern in 2013 and currently works as a full Corporate Governance analyst at the holding company in Rio de Janeiro. She clearly sees how Diversity policies & Inclusion in the company has an impact on her life and she is proud to be part of a company with these values, especially as part of the LGBT community.
"My work environment is one of the most welcoming in this regard, as it makes me feel welcomed and comfortable with my identity. I see how Neoenergia is open to diversity and has a posture of inclusion. I am very proud to be part of a company with that kind of vision, which has targeted diversity policies. This is a Neoenergia differential, which makes me feel belonging and secure. In the Junt+s app, I really enjoyed seeing the testimonials of employees, as it is an excellent way to generate rapport and recognition, sometimes we sit next to a colleague and we don't even know their story, which makes it more difficult to put yourself in the place of the other. I always participate in lectures and conversation circles and I invite my colleagues to do the same, as this engagement makes the project continue. It's very nice to see people participating, as I see the great reach that Neoenergia's initiatives have among employees and the positive impact that this generates among everyone."