Neoenergia presents the main safety tips to avoid accidents with electricity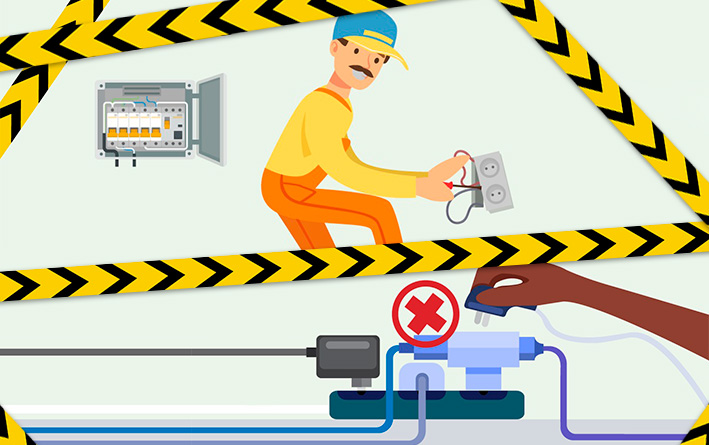 Neoenergia presents the main safety tips to avoid accidents with electricity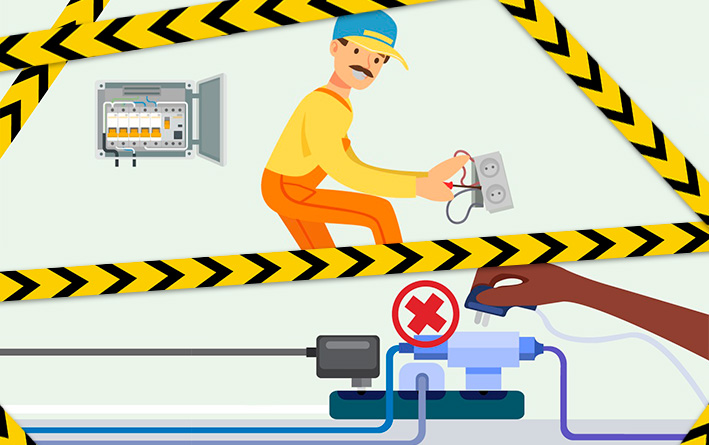 ​​​Neoenergia​ is a company that has been operating in the sector for over 20 years, having managed, over that time, to verify what accidents involving electricity are most recurrent. The company warns of the need to use electricity safely to enjoy its benefits without taking risks. With the pandemic, with many people in their homes and businesses closed, there was a belief that the number of accidents with electricity should decrease.
However, in the year 2020, according to the Statistical Yearbook Abracopel 2021 (Base Year 2020), 1,505 accidents involving electricity were recorded across the country, maintaining the average of recent years. Accidents are divided into electric shock and fires due to overload and atmospheric discharge. Of the total number of accidents of electrical origin registered in the current edition of the Yearbook, 853 are due to electrical shocks (56.79%), with 691 fatal victims (90.44%); 583 due to fires caused by overload (38.81%), with 26 deaths (3.4%); and 66 by lightning (4.39%), with 47 deaths (6.15%). Of the fatal accidents, 294 were registered in the Northeast, 121 in the Southeast, 104 in the South, 97 in the North and 75 in the Midwest.
In Neoenergia's records, the most common causes mentioned are electric shocks caused by TV antennas, accidental approximation of objects on the electric wires, improper network interventions, tree pruning and the approximation of uneven or fallen wires and cables on the ground​
"Electric shocks are accidents that can be avoided with simple safety measures, knowledge of these actions raises attention and significantly contributes to the reduction of these risks both in our homes, at work and on the street. That is why we consider it essential to constantly alert the population", says the Health and Safety manager at Neoenergia, Harley Albuquerque.
Among the main safety tips is never overload the T adapter with a current of energy above its capacity. This may cause overheat and trigger a fire outbreak. The T adapters must not be used as a definitive arrangement, as this may overcharge the electrical installation of a house or business.​
In addition, when you need to touch the electrical network, always turn off the circuit breaker beforehand, and if you are not knowledgeable about handling wires and electronic devices, call a qualified professional. They will know how to carry out maintenance safely in the electrical installation.
Network maintenance is also something to watch out for. It is recommended that the general maintenance should be done after 10 years of installation and after that, it is recommended to check every five years. You must also be careful with electronics and appliances, before handling them, always check if the floor is dry and ensure that you are always wearing shoes.​
Another factor in the high number of occurrences is the proximity to the power grid. Never try to remove any object tangled in electrical wires, and also always keep away from the mains cables. Avoid handling objects, especially metallic ones, and carrying out constructions close to electrical networks. And finally, when you come across a
loose electrical wire in the street, always deviate or move away, do not get any object near it, as it may be energized and cause shocks.
In case of accidents involving electric energy at home, disconnect the circuit breaker or the master switch and seek for help, calling the Fire Department (193) or SAMU (192). Incidents with energy distribution network must be immediately notified to Neoenergia, calling 116​.