Neoenergia extends energy supply with new substations and transmission lines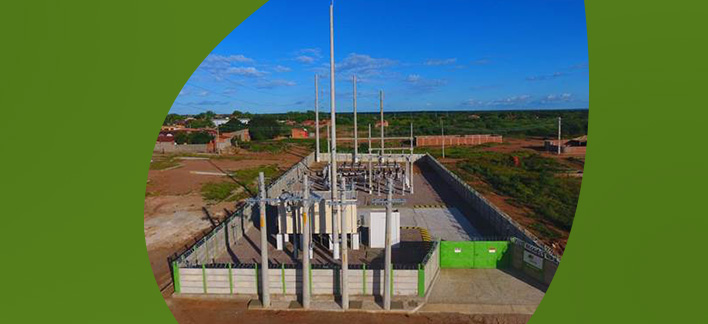 Neoenergia extends energy supply with new substations and transmission lines
Through is distributors Celpe (PE) and Cosern (RN), Neoenergia keep reinforcing the reliability in energy supply for its customers in all points of its concession area. Between January and June, five substations were energized in two states of the Northeast. The projects are in line with the company's guidelines for technological expansion and system digitalization and started operations in the cities of Bodocó, Goiana, Ipojuca and Canhotinho, in Pernambuco and in Itajá, Rio Grande do Norte. The units expand energy supply for important decentralized hubs, such as the Southern Coast beaches and the industrial pole in Goiana, Pernambuco and Rio Grande do Norte's Hinterland, an important potter pole in the region. ​
In total, over 40 thousand customers will be directly benefited by the energization of these substations. "The delivery of these projects represents Neoenergia's and its distributors' commitment in continuing improving the service provided to the customers not only in the big urban centers, such as capitals, but also in decentralized poles and with great touristic and industrial potential. The projects also feature the best technologies currently applied in the distribution sector", says Joe Morra, Neoenergia's Expansion superintendent.
TRANSMISSION LINES
In addition to the projects delivered by Celpe and Cosern, Neoenergia was granted with the construction license for the Transmission Line in Paraíba and Ceará and already holds the previous license for one of the projects that will be built in Rio Grande do Sul. The first project, 345-km long, between Paraíba and Ceará, will also have the construction of a new 500-kV substation in Santa Luzia, in Paraíba's countryside. The second project will cross five cities in Rio Grande do Sul: Santana do Livramento, Rosário do Sul, São Gabriel, Dilermando de Aguiar and Santa Maria, will be 225-km long with 230-kV capacity – it is a part of Lot 04, that will include three additional Transmission Lines: Povo Novo – Guaíba, with 234 km and 525kV; Capivari do Sul – Siderópolis 2, with 225.2 km and 525kV and Siderópolis 2 – Forquilhinha, with 27.2 km and 230kV. When completed, the project will contribute for flowing the wind energy generated in the region, strengthening the electric system of the South Region and the National Interconnected System (SIN)
Such investments are part of the results already disclosed by Neoenergia in the previous months, reaffirming the company's commitment in increasing the reliability of the service provided to its more than 14 million customers in the states of Bahia, Pernambuco, Rio Grande do Norte, São Paulo and Mato Grosso do Sul.​