Iberdrola promotes challenge to seek innovative solutions that avoid non-technical losses of the electrical system
Iberdrola promotes challenge to seek innovative solutions that avoid non-technical losses of the electrical system
​​​
Start-up Challenge accepts applications for solutions until November 10, especially applicable to Brazil, where the company operates through Neoenergia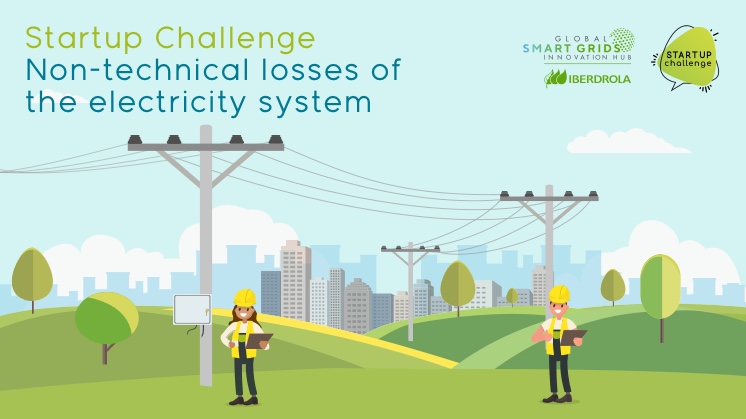 ​
The Spanish group Iberdrola, controller of Neoenergia, has opened registrationfor its Start-up Challenge. The global initiative seeks, in this edition, to identify competitive and innovative solutions that allow reducing the non-technical losses of the distribution network, especially in Brazil. Applications can be submitted until November 10, on the challenge website.
In the country, the company has managed to reduce losses significantly by installing smart meters, grid sensors, and other equipment, but is looking for other ways to improve services. The proposals presented may be, for example, new devices and tools to identify areas with high non-technical losses. The goal is to facilitate activities such as the identification of fraud in meters and clandestine connections and the analysis of energy balances.
"We are constantly approaching start-ups and technology-based companies that can bring solutions to Iberdrola's and Neoenergia's businesses. With the Start-up Challenge, we facilitate the validation of new technologies in an agile manner, contributing to innovation in the electricity sector," says Bruno Melchior, Innovation manager at Neoenergia.
The applications will be evaluated by specialists from Iberdrola's Grid business, taking into consideration criteria such as scalability, robustness and ease of application and use. For example, the reliability of the solution, the simplicity of installation and maintenance, and the total cost, both initial and recurrent, will be evaluated. The winner will be announced in December.
The prize for the winner will be the signing of a collaboration and test agreement with Iberdrola's International Program for Start-ups (PERSEO) or any other group company, which will offer the payment of expenses and technical support, as well as facilitating a real environment and data to test the solution, with access to equipment, teams, infrastructure, high-tech locations and joint working areas.
In addition, the winner will be included directly in the process of joining Iberdrola's new smart grid innovation center, the Global Smart Grids Innovation Hub, and can benefit from services, activities and resources of the new innovation-inducing platform.
If the trial or proof of concept is satisfactory, Iberdrola may offer the participant the opportunity to scale up the solution, adopting it through commercial agreements with any group company. Finally, the PERSEO program​ may consider investing in the participating company and/or in the winning solution of the challenge.​​
Applications can be made through the link below:
​

​