Day Against Pollution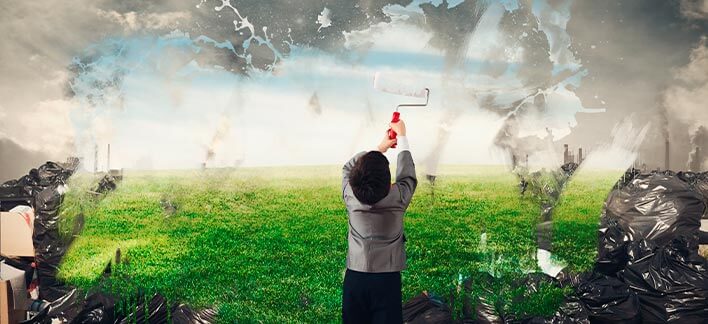 ​​On Day Against Pollution​, a warning to minimize environmental impacts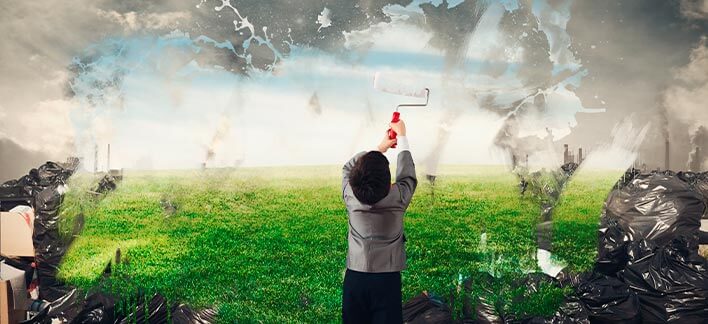 On this Day Against Pollution, we invite you to make a small gesture for the environment. How about seizing the date and taking a sustainable approach? The planet thanks you. Do even more: talk and encourage someone to feel responsible and be aware of the harm that pollution causes to nature and to humans.
Brazil and the world have enough reason to embrace the cause, as the general scenario of environmental degradation has been worsening, despite the efforts of some countries and some punctual advances.
Attitudes can and should start on our homes. Some examples:
- Separate recyclable waste
- Save energy
- Reduce water consumption
- Dispose of batteries in specific collection points
- Do not throw cooking oil in the sink, use appropriate collection points.
- Use recycled paper
- Exchange plastic grocery bags for reusable bags
- Whenever possible, do not use car, prefer public transportation, hiking and bicycles. Encourage carpool.
- Plant trees
- Avoid using disposable plastic materials such as bottles, glasses, cutlery and straws.

POLLUTION KILLS 12 MILLION A YEAR
Nature's pollution is so intense that it accounts for one in four premature human deaths each year in the world. This means it kills 12.6 millionpeople every year. The conclusion is in a report by the United Nations environmental agency, the UN Environment. The document is the most complete publication ever produced by the agency on the subject.
Air pollution, chemicals that affect drinking water and the fast destruction of ecosystems are causing a kind of global epidemic that has negative effects even on the economy of countries.
Today, polluted air kills 6.5 million people a year. According to the World Health Organization (WHO), it is responsible for more deaths than malnutrition, alcohol use and physical inactivity. It is estimated that in 80% of urban centers air quality does not meet the UN health standards.
Air pollution causes 1 out of 9 deaths worldwide. Watch the video:
CHILDREN HAVE BRAIN AND PHYSICAL DAMAGE
Worldwide, 9 out of 10 children breathe air that contains higher concentrations of pollutants than WHO considers safe for human health. Consequently, 600 thousand children die prematurely each year. Exposure to dirty air also harms brain development, which leads to cognitive and motor impairments. In addition, it puts children at greater risk of chronic disease when they become adults.
Air quality at home environment is also of concern. More than half of all pneumonia deaths in children under 5 can be attributed to poor indoor air quality. ​

POLLUTED SOIL AND WATER
As alarming as the diseases human health are the impacts on the environment. According to the UN, more than 80% of the world's sewage is discharged into the wild untreated, polluting the soils used in farming and the lakes and rivers that are the source of water for 300 million people. The situation is even worse with chemical deposits in water that put the lives of more people at risk. Today, the oceans have 500 "dead zones" whose oxygen concentration is so small that the presence of marine life is unviable. According to the UN, 3.5 billion people depend on polluted seas for food.
In the case of drinking water, there is a risk of the increasing presence of antibiotic resistant bacteria in treated water sources. Research warns that infections with these bacteria could become the second leading cause of death by 2050. They enter the water cycle through domestic sewage and the disposal of industrial waste, agriculture and intensive livestock rearing. ​

INITIATIVES
In the midst of this bleak scenario, there are several parallel initiatives from countries, organizations, and companies trying to take action to contain the problem. Last year, for example, the first Global Conference on Air Pollution and Health, organized by WHO with the UN Environment and other partners, was held. At the conference, participants committed to reduce air pollution deaths by two thirds by 2030.
At the Neoenergia Group, 88% of our electricity generation comes from clean, renewable sources through five hydroelectric plants and 17 wind farms.
In hydroelectric generators, the resource captured in the rivers to move the machines is all returned to the system, without changing quality or volume. In the wind farms, we have an installed capacity of approximately 516 MW - enough energy to supply more than 770 thousand Brazilian homes, avoiding the emission of more than 830 thousand tons of CO2 in the atmosphere.
In this way, we reinforce our commitment to eco-efficiency when we make sustainable use of natural resources and act efficiently in energy production and use, in reducing emissions, protecting biodiversity and managing waste and water.
The adoption of the several environmental measures by Neoenergia Group companies meets the UN's Sustainable Development Goals (SDGs) objective 12, which is to "ensure sustainable production and consumption standards". The SDGs are part of a global agenda adopted during the United Nations Summit on Sustainable Development in 2015, consisting of 17 objectives and 169 goals to be achieved by 2030 by various countries.