Report highlights the stimulus to the supply of clean energy and combat climate change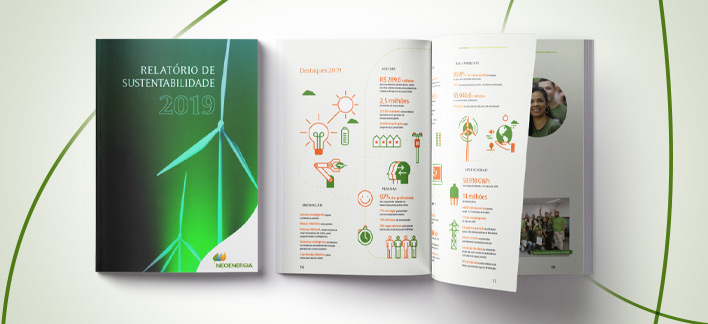 Report highlights the stimulus to the supply of clean energy and combat climate change
​​​​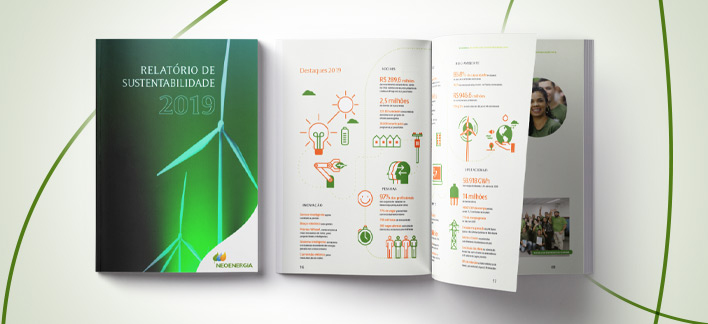 Neoenergia discloses this Thursday (30) its Sustainability Report, including economic, social and environmental results for 2019. Investments amounted to R$ 4.4 billion, higher than R$ 3.8 billion in 2018. Up to 2023, this amount is expected to reach R$ 30 billion. Environmental investments have also increased and amounted to R$ 946.6 in 2019. For the first time, data were audited by KPMG Auditores, bringing even more transparency and reliability to the document.​
In view of the positive results achieved in 2019, Mario Ruiz-Tagle, Neoenergia's CEO, points to the maintenance of the group's strategy. "We will proceed contributing to add value to all those with whom we relate, bringing clean and sustainable energy, this essential service, generating social dividends and acting with ethics and solidarity, because we believe that sustainable development is the only way to a better world for new generations" says him in the report.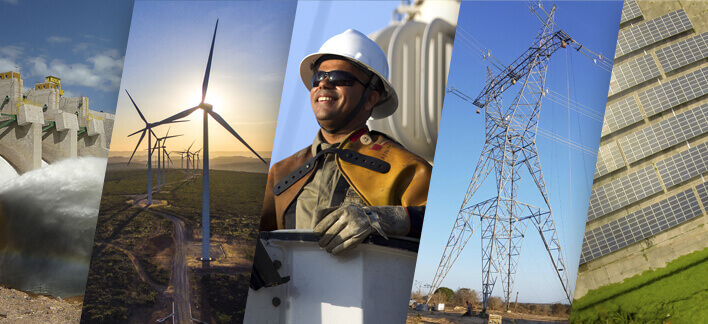 ​The company is aligned with U.N. Sustainable Development Goals (SDGs), especially in the supply of clean and accessible energy (SGD 7) and action against climate change (SDG 13). Relevant investments have been made in the generation of renewable energy, and the company expects to reach 90% renewable installed capacity as from the construction of the Chafariz wind farms in Paraíba - whose works were anticipated and started in 2019 - and Oitis, in Piauí and Bahia – where 96% of the energy will be traded in the free market. 27 new wind farms will add 1,037.7 MW of renewable capacity. Last year, Baixo Iguaçu Hydro Power Plant (PR) works were completed as well as the commercial operation in Belo Monte (PA) - in which the company has a 10% stake.
Neoenergia market cap recorded a 59% increase in six months - since its listing, in July to December 2019 - reaching R$ 30.2 billion. Net income reached R$ 2.2 billion, with a 45.1% growth. EBITDA (operational cash generation) was R$ 5.7 billion, with a 25.6% increase in the year. Net operating revenue was up 9.4% versus 2018, amounting to R$ 28.5 billion.
VALUING PEOPLE
Mario Ruiz-Tagle also highlights that the results were achieved thanks to the engagement of the more than 12 thousand company's employees. In 2019, professional valorization was one of the company's highlights, with 1,195 promotions, 739,000 hours of training and filling 77% of positions through internal recruitment. An internal survey showed that 97% of our professionals are proud to work at Neoenergia. The company's priority is the engagement of domestic suppliers, representing 98.6% of the total volume of goods and services contracted.
2019 marked the consolidation of an initiative targeted to professional training and to promote the reduction of gender inequality, the School of Electricians. 828 electricians were graduated and 600 were attending the classes as of the year-end, with a highlight to the unprecedented creation of exclusive women classes in Bahia and Pernambuco, with 200 women. Also among the social actions, Neoenergia Institute, the group's social arm, was consolidated, carrying out projects that have already benefited 16.6 thousand people in 18 initiatives.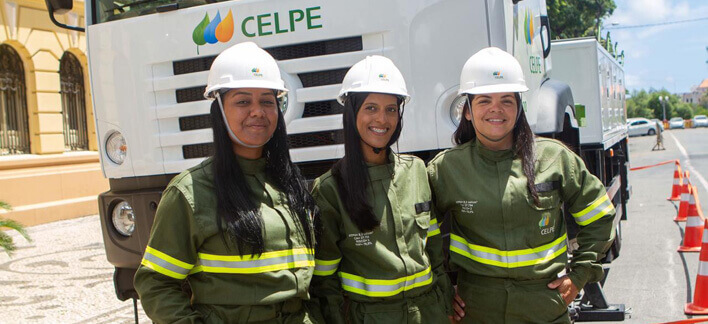 Neoenergia external social investment amounted to R$ 289.6 million in 2019, of which R$ 176.9 million were made by Coelba, distributor in Bahia, under Luz para Todos Program, aimed at energy universalization. The four concessionaries - Coelba, Celpe (Pernambuco), Cosern (Rio Grande do Norte) e Elektro (São Paulo e Mato Grosso do Sul) - served 2.5 million low-income customers and almost 223 thousand households were benefited with energy efficiency projects.
INNOVATION AND RECOGNITION
Energy efficiency educational actions, with R$ 51 million investments in four initiatives, were granted with the SGD Global Compact 2019 award. Among other recognitions to Neoenergia, is the Pró-Ética Seal, granted by the Federal General Controllership (CGU) and Apex-Brasil for the third consecutive year.
Elektro and Cosern were elected the two best energy distributors in the country by Associação Brasileira de Distribuidores de Energia Elétrica (Brazilian Association of Electric Energy Distributors - Abradee), a ranking in which Celpe and Coelba also recorded progress. Among the concessionaries, a 1.7 hour reduction was recorded in the System Average Interruption Duration Index (DEC). Distribution, Neoenergia's main activity, representing 92.1% of EBITDA of the business segment, received the most part of investments (76% of a total of R$ 4.4 billion Capex in subsidiaries) primarily for the network expansion.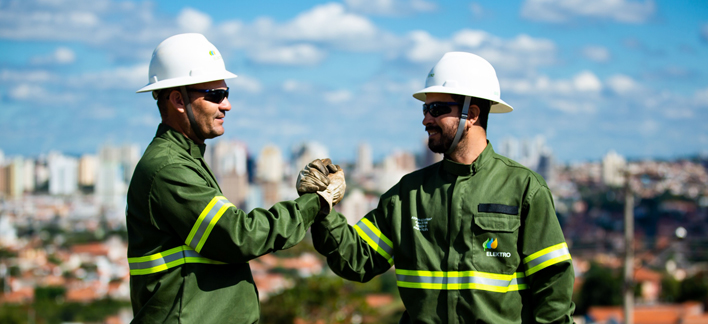 Pioneer in prioritizing technology, Neoenergia was selected as the most innovative company in the national electric sector, with the Redes Inteligentes (Smart Networks) project. Other project in innovation are, for example, the use of a smart system that stores in batteries the energy excess generated in solar plants and the use of electric truck for the maintenance of networks.
The company has also invested in energy to enhance the service to its 14 million customers, which are at the core of its business model. Digital solutions were developed in order to bring more efficiency to the relationship, expanding the service channels.
REPORT ASSURES TRANSPARENCY
Neoenergia has been releasing its results transparently for 16 years and, since 2010, the company follows the guidelines of the Global Reporting Initiative (GRI) and the Social and Environmental and Economic and Financial Report Preparation Manual issued by the National Electric Energy Agency (Aneel), the sector's regulatory agency. The commitments with the Global Compact and U.N. Sustainable Development Goals (SDGs) are also addressed.
Ensuring more trust and reliability, for the first time, the report was audited by a third-party. In this sense, indicators of priority topics as pointed out by Neoenergia's strategic audiences were checked, such as ethics, safety, operational efficiency and quality in the supply, energy efficiency, customer satisfaction, innovation, value creation and climate change.
To see the full report, click on the image below.​


​
​