Summer Job Project brings together Neoenergia and CESAR Innovation Institute in search of solutions to real challenges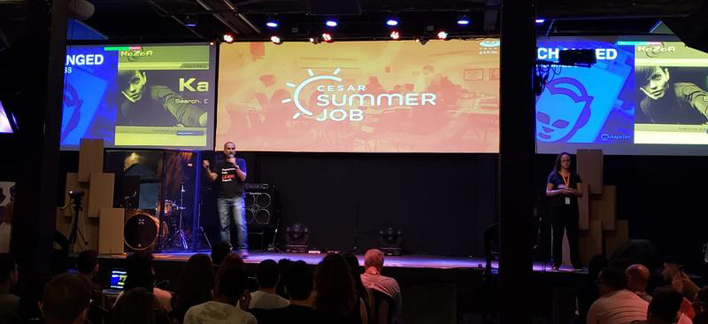 Summer Job Project brings together Neoenergia and CESAR Innovation Institute in search of solutions to real challenges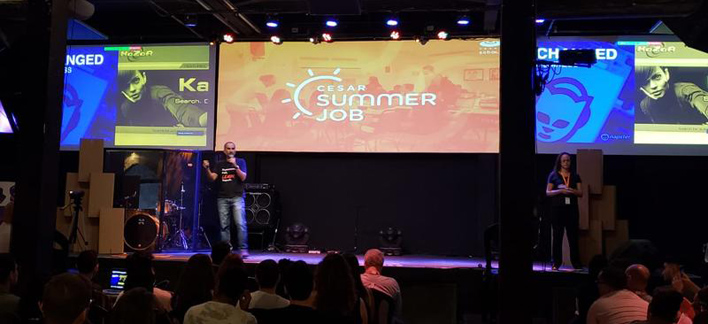 Increasingly focused on partnering with innovation agents to break down boundaries in search of solutions to real problems, Neoenergia has just started a partnership with CESAR Institute, a private non-profit technology reference and recognized by Finep as the best institution. of Science and Technology. CESAR, anchor of Pernambuco Digital Port, specializes in finding solutions to the challenges faced by companies, and among its initiatives is Summer Job, a project that seeks to provide students with hands-on experience, identify talent, and stimulate knowledge exchange between education institutions and partner companies.

Summer Job is a six-week vacation program focused on students from various undergraduate programs who are interested in getting involved in the practical reality of project development at an Innovation Center. In Summer Job's 2019 first class, four teams were selected, through previous assessments focused on entrepreneurship and innovation, to address real Neoenergia challenges. Two teams are already allocated in Sorocaba (SP) and two in Recife, and will present results of the challenges in mid-February.

For carrying out the project students from various undergraduate courses were selected to make up the teams, such as Electrical Engineering, Electronic Engineering, Computer Science, Design, Economics, Architecture and Urbanism, Systems and Digital Media, Systems Technology and Psychology. Students will be mentored by business and design experts who will help them to face the company's challenges. Sorocaba teams will seek to solve problems related to legal and default issues. On the other hand, teams in Recife will handle with the issue of losses.

According to Neoenergia's ISOCA Innovation Specialist Bruno Melchior Carvalho, Summer Job is a great opportunity to push boundaries in the search for solutions to the company's real problems, as well as reinforcing the group's culture of innovation and mapping talent. "These models will be the initial materialization of the solutions and may guide strategic actions in the areas involved, focusing on operational optimization and incremental improvements. But the benefits go beyond solutions to the challenges. We will create value, strengthen culture, identify talent and bring the name of Neoenergia to the innovation ecosystem", said Bruno.​

In Neoenergia Group, the Innovation Ecosystem is characterized by being decentralized, empowering and reinforcing the autonomy of business areas within the company's innovation strategy, and open, with the growing interaction with different agents of this ecosystem. With a focus on business sustainability and commitment to stakeholders, Neoenergia seeks to strengthen culture and create value through strategic partnerships, including educational institutions, research centers, innovation hubs, startups and public and private institutions.