Neoenergia strengthens network maintenance with the use of thermovisors in drones and vehicles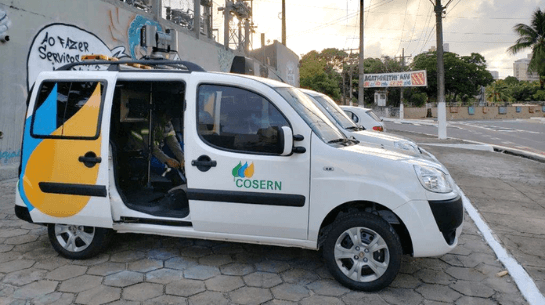 Neoenergia strengthens network maintenance with the use of thermovisors in drones and vehicles
​​​
​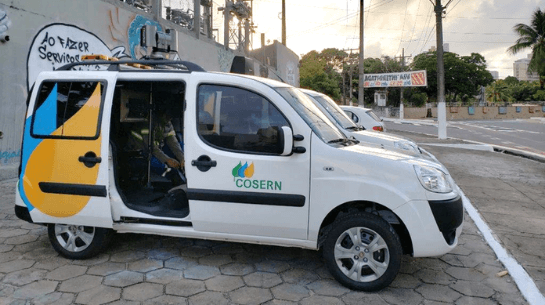 With the use of technology, cars have traveled 104,000 km in more than two years, inspecting cables and transformers
Over 60, 000 miles. This is the amount traveled by Neoenergia vehicles equipped with thermovision cameras in the last two and a half years. Existing in the company's distributors, thermovisors check the temperature of the cables, connections and transformers of the electrical network, identifying points of change that may require intervention or monitoring before problems occur. In addition to vehicles equipped with portable cameras and technology, Neoenergia has recently acquired drones attached to thermovisors, which allows you to inspect hard-to-reach locations and get images in more detail.
Thermographic technology identifies the temperature of each object at that time. In the case of the vehicle with the thermovision camera, the network is inspected as the car circulates through the streets and avenues. In 2021 alone, vehicles equipped with thermovision traveled almost 15,000 kilometers in the states of Bahia, Pernambuco and Rio Grande do Norte. Inside the vehicle, the technician visualizes everything with a computer and two screens. One shows the images of the place and the other reveals the hot spots.
"Changing the temperature above 60° may be an indication that that equipment needs immediate intervention or priority maintenance. This is because heat points indicate a wear and tear in the structure of the network and that is when predictive maintenance enters, acting before the damage happens", saysthe operations manager of Neoenergia, Thelmo Varela.
The inspection can also be done on foot with the portable cameras, in places where the car can not reach and, from now on, neoenergia distributors will rely on drones equipped with thermovisors. Thus, it is possible to approach the higher structures of the network and obtain images in detail, in addition to facilitating inspection in hard-to-reach locations. Thermovisors identify exactly where the problem is, which contributes to team performance through the use of technology and the optimization of energy availability to customers. Everything is monitored and interconnected to the maintenance system of distributors. Thus, it is possible to generate a report to monitor the frequency of interventions.
In addition to the use of thermovisors, neoenergia's preventive maintenance plan includes visual inspections and tree pruning, which prevents the interference of branches in wiring. The activities are part of the annual planning of the company that oversees the feeders – a set that covers poles, transformers and cables – ensuring that they function properly, in addition to carrying out actions that expand the capacity of the network, such as the exchange of equipment. Allied to this, Neoenergia has control of all its poles, which can be geolocated according to a code inscribed on them, facilitating maintenance work or emergency repairs. On average, 21,000 poles are replaced each year, taking into account only the preventive maintenance plan.​​