Neoenergia reinforces the significance of caring about the employee for an assertive and sustainable management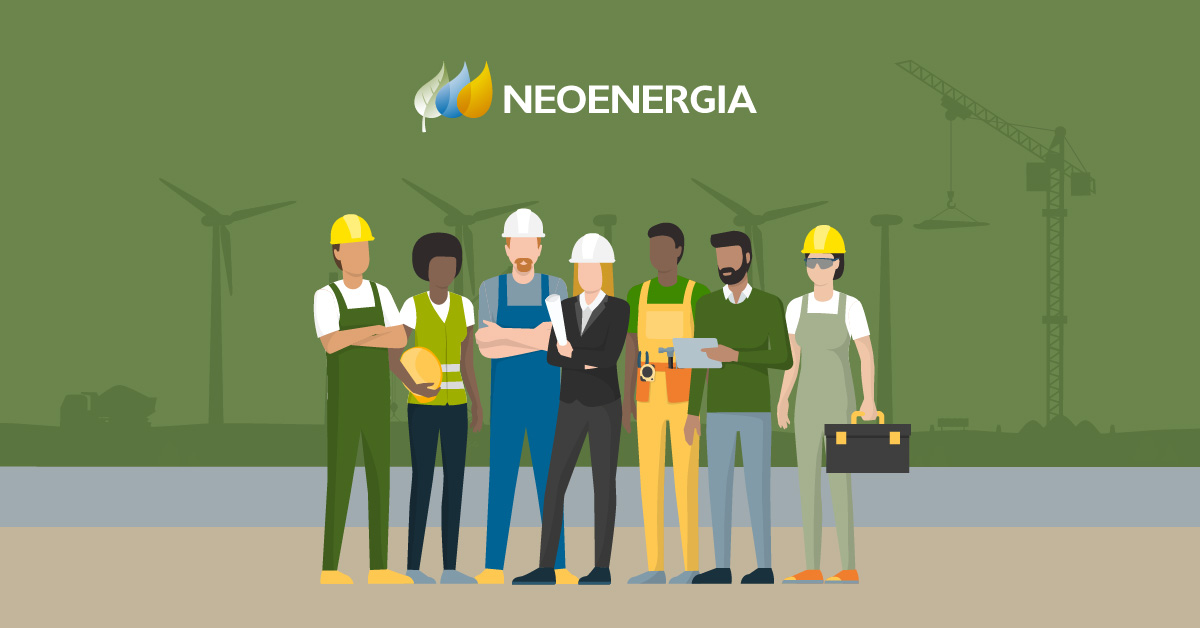 Neoenergia reinforces the significance of caring about the employee for an assertive and sustainable management
​​​​

​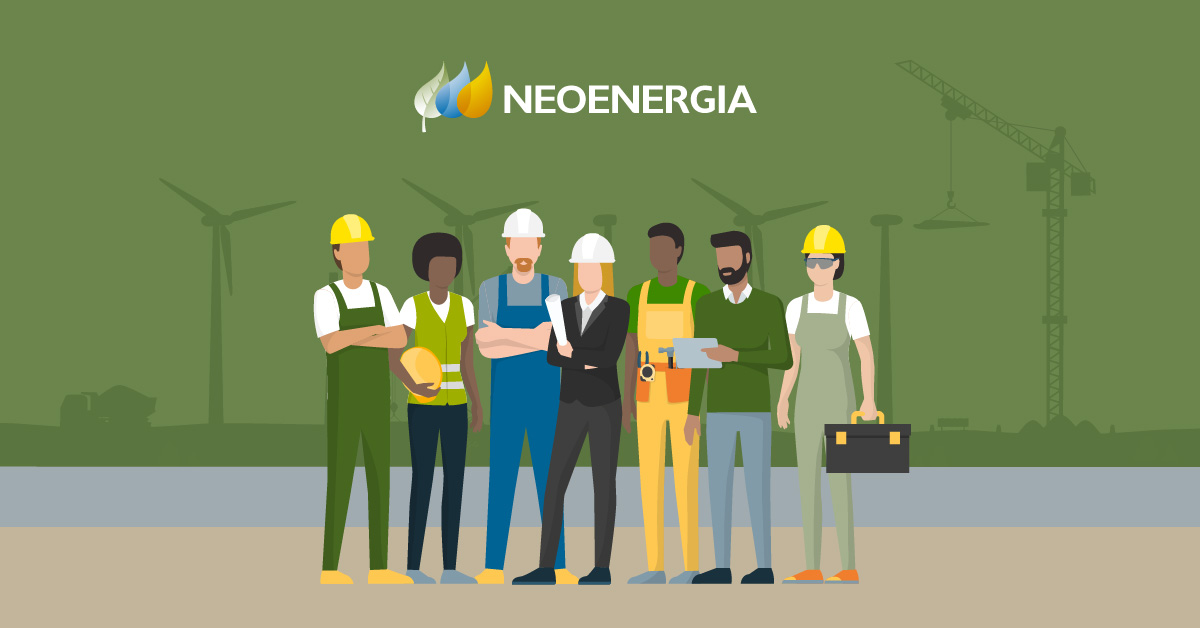 ​​​​​​
​​
​​​
Aware of its care for the employee, Neoenergia focuses on sustainable management. Check here the company's initiatives that reinforce such genuine caring for its more than 15 thousand employees.
Caring for the employees is a humane issue, capable of providing engagement and the feeling of security to the professionals. By genuinely caring for its employees, Neoenergia creates an environment where everyone feels supported, to such extent that they naturally give their all and develop their sense of belonging, because they feel welcome and a part of that common goal. For the company's CEO, Mario Ruiz-Tagle, "in order to provide sustainable management, it is import to invest on a diversified and inclusive environment, and it may accordingly make it more innovative. There is no growth without companies looking to people as they look to their business. Everything needs to be balanced, aiming at the same goal".
Neoenergia is aware of the necessity felt by the professionals to be authentic in their activities, contributing to the diversity and the feeling of being part of an environment where they have a voice. Their desire of actively being part, not only following orders, is evident. The company believes that caring is about it, causing the leadership to understand its role by providing their teams with that.
In Neoenergia's operation, people are part of the projects and are involved in the strategies and, for the company, this is the concrete meaning of valuing the employees, in addition to showing the work in an assertive manner and that the employee may evaluate how much of them there is in every result achieved by the brand.
Such caring was also an important trait of Neoenergia's culture, which sees in the talents the force of the sustainability for its business. During the pandemic, such value got even more evident and guided all of its actions, since it understood the connotation in that circumstance and became even more important in preserving the involvement and commitment of every employee, even at a distance.
"Over the past year, we reinforced our contact channels with our more than 15 thousand employees spread around almost every corner of Brazil. We hold on-line meetings, live broadcasts with guests, training sessions, communications in different platforms; we headline the leadership and highlight the important of everyone. We continue to support the development process of every employee", highlighted Ruiz-Tagle.
Altogether, there were more than 900 thousand hours of qualification, bringing knowledge, discussion on new structures, implementation of new projects and at all times intending for the professional to feel their significance in such path.
The company also held a program to prepare future leaders and those who are in their first leadership experience, allowing them to understand that new role and prepare to care for their teams, enable a positive and engaging environment. In 2021, around 700 employees were the target audience of the initiative. By November, the company subsidized 820 employees in their higher education degrees, in order to expand their possibilities of careers and access to other positions in their business, with growth expectations
"I also highlight that our largest internal audience is comprised of electricians. Qualifying those professionals requires the provision of a very robust qualification, providing opportunities and preparedness to face challenges and risks inherent to their job. And we do that. We provide, for free, classes to those interested in the communities where we serve, resulting into new job and education opportunities", completed the CEO.
During the course, fully coordinated by Neoenergia, those students have contact with the company and those who stand out have their hiring guaranteed. Over the past three years, more than 180 classes were held to qualify electricians and around 3.1 thousand students were hired. In 2021 alone, more than 1.5 thousand professionals were hired.
Since 2020, an internal movement of making Neoenergia's culture even more include was started, reinforcing the view on what everyone may and are able to offer. Thus, 240 women were qualified as electricians, in addition to internal actions under structuring, such as more inclusive selection processes, equal pay, inclusion of races, among others.​