Neoenergia invests in electric mobility
Neoenergia invests in electric mobility
​​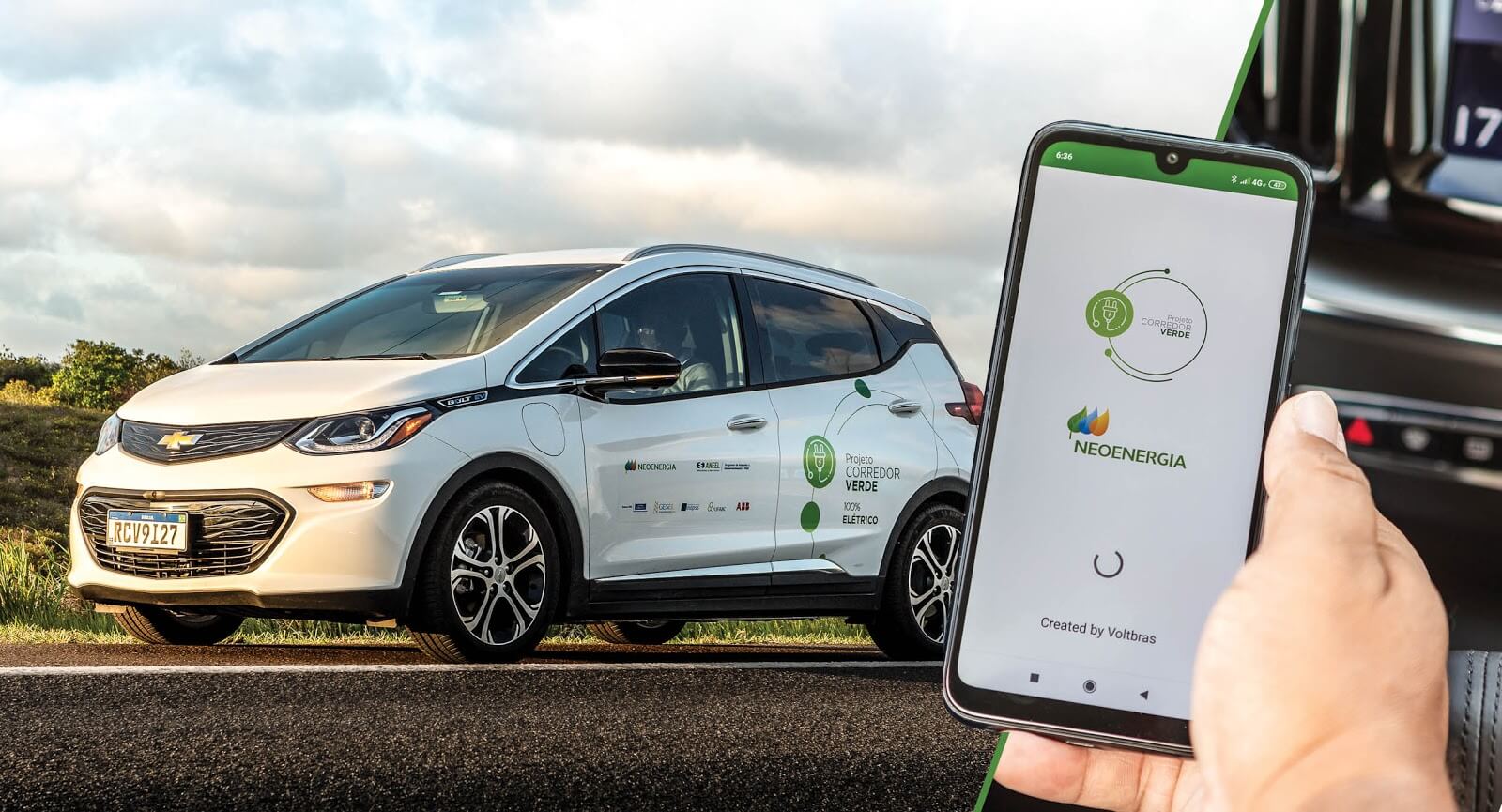 Neoenergia​, one of the country's main electric companies and which has innovation as one of its pillars, invests in electric mobility and new technologies to provide increasingly sustainable services to the population. With an eye on the future, the company bets on initiatives of decarbonization, strategic premise for the company, and growth in renewable energy generation​, especially wi​nd.
The novelty for this year is the use of an own fleet of electric powered vehicles, as a way to serve as a model in an already changing scenario. To launch the initiative, which will also benefit Neoenergia's 14 million customers, the company's CEO, Mario Ruiz-Tagle, announces that the new fleet has 100% electric vehicles tested by the executive himself. "Electric vehicle is the way. Electric vehicle in Neoenergia, today, is the present", he said at the end of the trip.
With this change, the company will ensure a total reduction in the emission of pollutant gases and the cost related to the supply, compared to diesel vehicles. In addition, Neoenergia will have electric chargers in all regional and administrative bases of the company, distributed in the states of SP, RJ, BA, PE and RN.
Brazil has been going through a period of acceleration of new consumption formats and Neoenergia is preparing to be an important agent in this path. The company is in constant transformation and follows a global trend of being a platform of services and integrated solutions for its customers​.
The actions are part of the company's strategy that aims to contribute to transforming a reality that has been harming the planet: means of transportation represent 25% of all CO2 emissions in the world, according to a study conducted by the United Nations (UN) Electric Mobility Programme.​
The electric car, besides less pollutant, brings advantages, such as lower consumption and price four times lower in distances similar to those travelled with other fuels. Moreover, they do not emit sounds, avoiding noise pollution and are an incentive for financial economy and ecological awareness.
RENEWABLE ENERGY PROJECTS
Neoenergia has a portfolio of investments focused on renewable energy. An example is the wind farm complex, which is expected to add an additional 1.3 GW to its generator park with the start-up of the Baixo Iguaçu power plants, completed in 2019, and Oitis and Chafariz, which are expected to start operating in 2022.​