Neoenergia starts energizing the Fernão Dias substation
Neoenergia starts energizing the Fernão Dias substation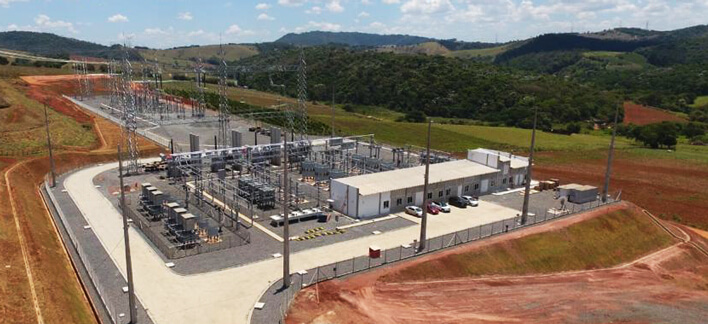 Neoenergia has concluded the expansion of the Fernão Dias substation 14 months before the contractual term, defined by the Brazilian Electricity Regulatory Agency (Aneel) for completion of the work, which was in February 2021. Located in the municipality of Atibaia (SP), the project received the implementation of a Static Reactive Power Compensator (CER), related to lot 20 of the 2016's Bidding process 005, which took place in April 2017. The equipment is recognized as one of the most modern and complex power electronics systems available on the global market, its main objective being to reinforce the stability of electrical power flow, through the National Interconnected System (SIN).
A substation works as a switching point and load management, and the energy can be directed to various locations in the city or state, including changing the voltage of the load, to higher or lower, depending on the need for distribution. It concentrates several automated equipment that act to protect the electrical system, avoiding failures, overloads and problems that may affect the final consumer.
In a scenario of heavy load or shutdown, the Static Reactive Power Compensator (CER) in Fernão Dias allows the North and Northeast regions to export energy from the Belo Monte hydroelectric system to the Southeast. Thus, CER ensures a more stable, reliable and quality energy transmission to the Southeast region, the largest industrial park in the country.
The substation is fully automated, with an integrated system of supervision, command, control and protection, eliminating the presence of electricians and operators to carry out switching. These operations are carried out by Neoenergia's central operation center, in Rio de Janeiro, by means of satellite communication. In addition to improving the system's reliability, employees are able to act more quickly and assertively during possible events.​