Neoenergia contributes to the consolidation of distributed generation market in Brazil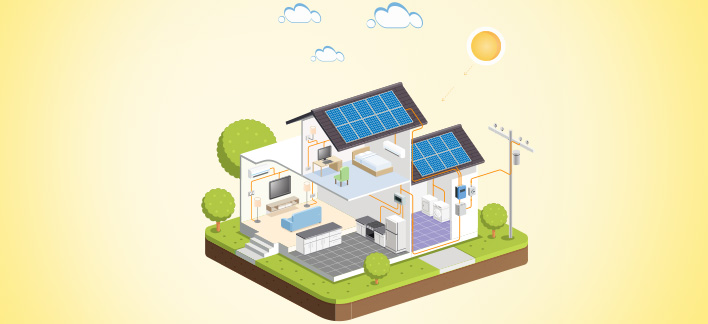 Neoenergia contributes to the consolidation of distributed generation market in Brazil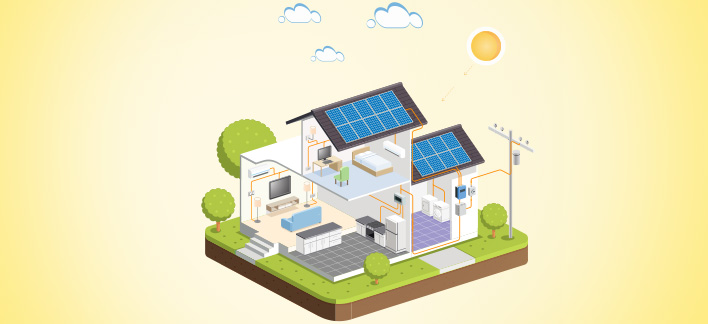 Distributed generation is the term ascribed to the power generated at the place of consumption or nearby places through different sources of renewable energy, such as solar, wind and hydraulic energy. Pursuant to the Brazilian Electricity Regulatory Agency, the consolidation of the distribution generation market nationwide is currently boosted by the photovoltaic solar source, at which Neoenergia Comercialização has been consistently operating.
Neoenergia operates in preparing designs, analyzing the economic feasibility, installing and maintaining photovoltaic systems (solar energy) for micro and minigeration, by creating sustainable solutions for residential, commercial and industrial customers. According to Hugo Nunes, Neoenergia's Chief Deregulated Business Officer: "The major differential of solar energy is that, in addition to being a clean generation source, it adds economic value to the customer, since it is a profitable investment. Photovoltaic systems have a span life of approximately 25 years, allowing for 100% of return of the invested amount within the first years of operation".
CLEAN AND PROFITABLE ENERGY
With that model, it is possible to promote the decentralization of the processes by bringing the customers closer to the generation sources; the decarbonization, by using renewable and clean generation sources; and the digitalization, which enables the on-line monitoring of its generation and respective associated revenue, all of which regardless of the customer's size. In addition, it is in line with the Sustainable Development Goals 7 (affordable and clean energy) and 13 (climate action).
In 2019, the addition of the power from residential systems sold by Neoenergia was at 4,300 kWp (kilowatt-peak, measurement unit for solar systems) in the Brazilian states of Pernambuco, São Paulo, Rio de Janeiro, Minas Gerais and Bahia. Such power is equivalent to the monthly consumption of, for instance, 3,627 air-conditioning devices, 5,864 electric showers or 14,381 double-door frost-free refrigerators.
A SAFE INVESTMENT ​
For Nunes, given the capacity of the invoice reduction, the solar energy market is already consolidated in Brazil and around the world. It also highlights that the photovoltaic generation is a safe and low-risk option, since, unlike other financial investments, it remains profitable even in periods of crisis, since it does not undergo any direct interference of market variables, such as stock exchanges.
"Considering the acquisition value of the photovoltaic solar system, added to the monthly reduction of electricity bill, between the fourth and seventh year, the obtainment of the return of investment is possible, which may exceed the profitability of traditional investments, such as savings account or CDB [Bank Deposit Certificate]", explained by Nunes.
Upon installing any photovoltaic system, "the customer will experience prompt reduction in the energy costs, at the same time it values its property" and all of it in line with the Sustainable Development Goals. Solar energy is here to stay", concluded the Officer.
Further information? Clickhere and visit Neoenergia Comercialização's website.