Neoenergia Coelba reopens the Energy Museum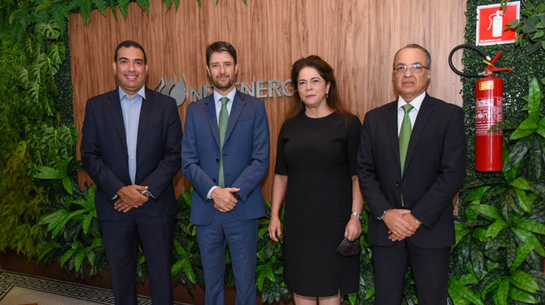 Neoenergia Coelba reopens the Energy Museum
​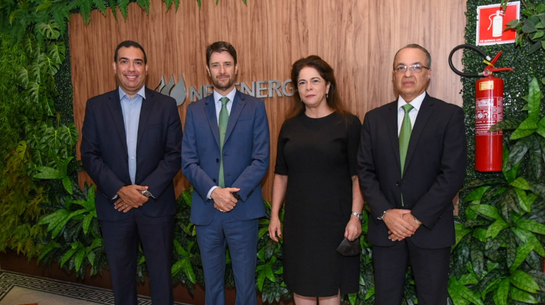 With the presence of Neoenergia CEO Eduardo Capelastegui, the distributor presented, on Tuesday (06/12), the new installation of the space with more technology and interactivity, in the heart of the Historic Center of Salvador
On Tuesday (06/12), Neoenergia reopened the Energy Museum. Reformulated, the space brings new technologies and immersion experiences so that Bahians and tourists know the history of electricity and the concepts of electricity. Located on the first floor of the distributor's historic building, in Praça da Sé, in Salvador, the museum will have new environments with mapped projection and all in touch technology, which will allow the public to understand more about the universe of electricity.
The reopening of the Energy Museum was attended by Neoenergia CEO Eduardo Capelastegui, who visited the facility accompanied by Solange Ribeiro, Vice President Of Regulation, Institutional and Sustainability of Neoenergia, Fulvio Machado, Executive Director of Distribution of Neoenergia, Hugo Nunes, Executive Director of Liberalized Neoenergia, Luiz Antonio Ciarlini, CEO of Neoenergia Coelba, and other executives of the company, representatives of the government and the National Electric Energy Agency (ANEEL). "We have the purpose of fostering social development through initiatives to value culture in the communities where we operate. We are also very proud to contribute to promoting energy efficiency in the country ", said Eduardo Capelastegui.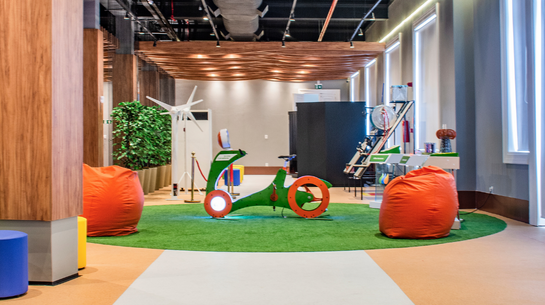 With the reopening, the museum also gains the Maker space, created to develop the learning of students, especially from public schools. The Energy Classes Project will also take place in the new facilities, which aims to sensitize students, teachers and the general public to the importance of energy saving, through knowledge about the history of electricity, optics and magnetism. In addition to the interactive screen with the paths of electricity from generation to our homes, and video on sustainability and preservation of the environment, among other experiences. There are several experiments and videos in an environment all thinking so that interactivity is the main element of those who visit the facilities.
" This new space is part of the educational project on the rational use of electricity, which integrates the Energy Efficiency Program, regulated by ANEEL. The distributor's Energy Efficiency Program aims to promote the efficient use of energy in all sectors of the economy through projects that demonstrate the economic viability of actions to combat energy waste," said Ana Christina Mascarenhas, Superintendent of Energy Efficiency at Neoenergia.
Technology and Education
Titled Maker, the newest breeding space for children and young people was thought to develop active student learning. In this space they will have access to a more technological journey, stimulating creativity and making learning more meaningful.
" The new museum reinforces neoenergia Coelba's valuable commitment to bahians to contribute to the development of the state, also through education and culture. In addition to a modern and more technological structure, we ensure that here have spaces aimed at promoting education among children and young people who will now have another environment to develop activities and expand their knowledge", points out Luiz Antonio Ciarlini, CEO of Neoenergia Coelba.​