Neoenergia moves forward works Luzia Solar Complex installs first support pile 233,000 solar panels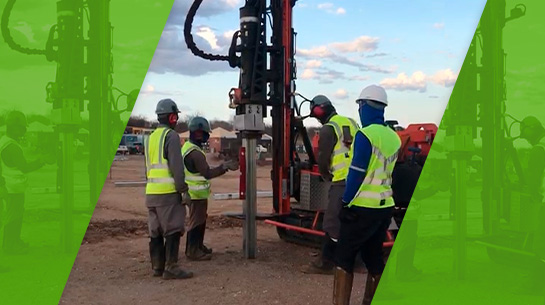 Neoenergia moves forward works Luzia Solar Complex installs first support pile 233,000 solar panels
​
This is the company's first complex for centralized photovoltaic generation for the free market
Neoenergia has just installed the first support pile for the more than 233 thousand solar panels planned for the park. With a total installed capacity of 149.3 MWp Luzia Solar Complex is the first company's large project for centralized photovoltaic generation for the free market. In 2022, with Luzia and other assets under construction, over 90% of the Company's matrix will be composed by renewable energy.
The asset will have operational synergy with the wind and transmission projects and is aligned with Neoenergia's goal of expanding the portfolio of clean energy generation with value creation and contributing to sustainable and low-carbon development. The construction of the parks will also provide economic benefits for landowners throughout the life of the project. Job creation is yet another advantage of the construction work, which is expected to create 700 jobs at its peak.
Operating Synergy
The location of the photovoltaic plants enhances the operational synergy of the company's business. The project is being built approximately 11 kilometers from the Santa Luzia II substation, which is part of the transmission project acquired by the company in lot 6 of the National Electric Energy Agency (Aneel) auction 002/2017, with energization scheduled for this year. In addition, the connection infrastructure will be shared with Chafariz Wind Complex, where 15 wind farms are being installed, amounting to an installed capacity of 471.2 MW.