Neoenergia warns about caring for electricity during New Year celebrations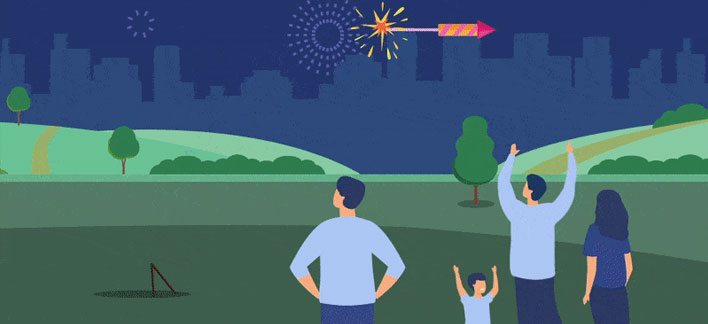 Neoenergia warns about caring for electricity during New Year celebrations
​​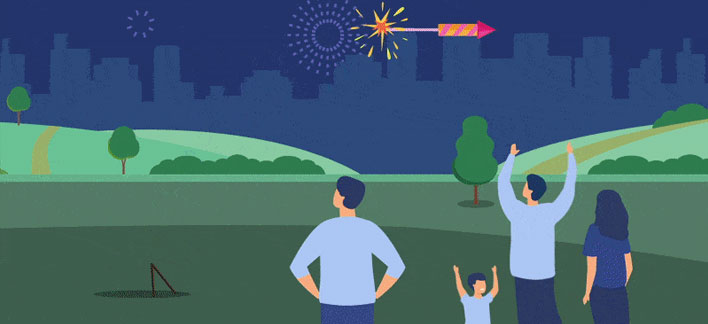 The countdown to the end of 2020 has begun and care with safety must be in place for this moment. During New Year's Eve celebrations people use to set off fireworks, so Neoenergia​​ warns about the dangers which can be caused when this is made near the electrical grid. In addition, the company prepared some guidelines to avoid accidents in other common situations in these holidays.
The first point to be attentive is for the use of fireworks and rockets. "These must never be used near or towards the energy network. The best way is to launch them as distant as possible from the wiring, preferably in a deserted place and without the proximity of people", says the Health and Safety manager of Neoenergia, Harley Albuquerque. It is important to remember that all items can only be handled by adults, following the manufacturer's safety guidelines stamped on the packaging, always choosing to buy products with warranty and quality certificate.
The risks associated with the use of fireworks near the energy network include accidents raging from the damage the electricity supply to fatal situations. In the event of a power outage, the first step is to isolate the area and call the distributor to identify the situation and appropriate interventions. Never come near or touch the wiring that might fall off or try to remove an object from the network. Only the distributor's team is qualified for such procedures.
"Nobody wants to run out of energy right at the turn of the year, so all the care and attention is needed to ensure the celebration in peace," Albuquerque says. Other safety guidelines when using fireworks include avoiding launching them near building facades and dense vegetation, and buying artifacts that featuring a base, as it is not recommended to hold them directly with your hands.
HOLIDAY HOME
New Year's Eve celebrations usually attract people to enjoy coastal areas and rent summer houses. In this event, attention shall be given to the state of the property's wiring, which normally stays closed most of the year and may not be up to date with maintenance. Therefore, it is advisable to check with the landlord how long the house has been built - the average lifetime of the entire wiring is 15 years, after this period, it is recommended to hire an electrician for general maintenance.
When arriving at the house, make sure to find the location of the circuit breaker and check the status of the wiring and sockets. Another attention shall be given to houses with swimming pool. Don't plug electronic devices near the water and nor handle the equipment with the body wet and barefoot. "It is common for people to leave the pool and go straight to the fridge to get drinks or food. The risk of shock is very high in this situation, so always wear shoes and keep yourself dry" concludes the health and safety manager.