Instituto Neoenergia promotes initiatives that value women and their projects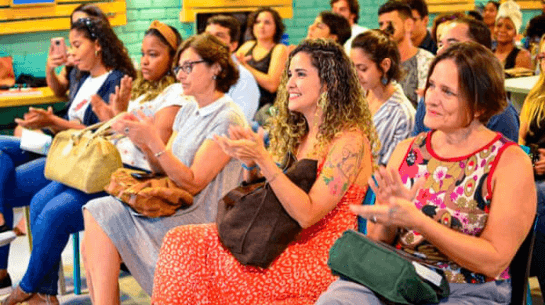 Instituto Neoenergia promotes initiatives that value women and their projects
Inspirar Award and Impactô Mulheres are some of the examples of actions that generate opportunities and foster female entrepreneurship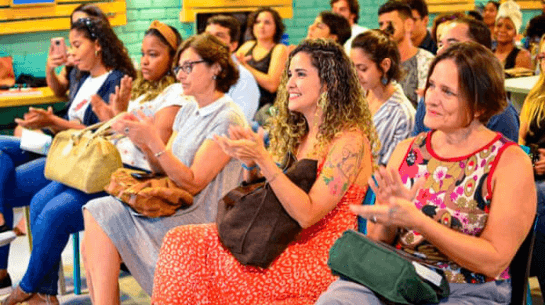 Participants in the Impactô Social Acceleration Program, focused on female leaders.
Clickhereand read the article signed by the director-president of Instituto Neoenergia, Renata Chagas.
O Instituto Neoenergia, the company's social arm, works in line with the Sustainable Development Goals (SDGs) in its projects, having Gender Equality as one of its

goals, through SDG 5. Thus, its initiatives guarantee the full and effective participation of women and equal opportunities for leadership at all levels of decision-making in political, economic and public life. In the week of the International Women's Day, the Institute presents some of its results achieved in 2021, which will continue during this year.


"We seek to recognize and value initiatives that generate social impact in the regions where we operate. In parallel, we also highlight projects led by women, especially targeting SDG 5, with the opportunity to learn about the stories of these entrepreneurs who work for social transformation and who struggle daily to combat any inequality between genders. It is for them that we promote our projects and we are very satisfied with the results achieved" , says Renata Chagas, director-president of Instituto Neoenergia.
Among the projects developed, theInspire Awardworks on valuing art and culture initiatives led by women, strengthening equal opportunities. In its first edition, it awarded 16 winners in the categories of Individuals, MEI (Individual Microentrepreneurs), Non-Formalized Female Groups and Collectives and Cultural Producers and 3rd Sector Institutions. TheCaravan Energia que Transforma, in turn, had 208 participating women from the states of BA, PE and RN, representing 55% of the total beneficiaries. A special edition of the Impactô Social Acceleration Program, focused on female leaders of initiatives located in the interior of PR, PI, BA and MG, which involved 27 women. Civil society organizations, community associations, collectives and social businesses led by women participated in the areas of education, culture, environment, renewable energies, territorial development and technology.

The Social Impact Leaders Program highlighted 21 participating women, representing 60% of those involved in the program and thePrograma SER benefited 34 women from the quilombola community Cruz da Menina, in the municipality of Dona Inês (PB), trained in associativism, production chains and management of local water resources. In addition, about 90% of the enterprises responsible for the production of meals are led by women in theHealthy People and Business.
These and other initiatives were responsible for benefiting several women throughout the year and who had the support of the Institute in their work. For 2022, the forecast is to maintain varied projects, which also highlight female empowerment and equal opportunities.