Neoenergia Institute reviews projects carried out in 2021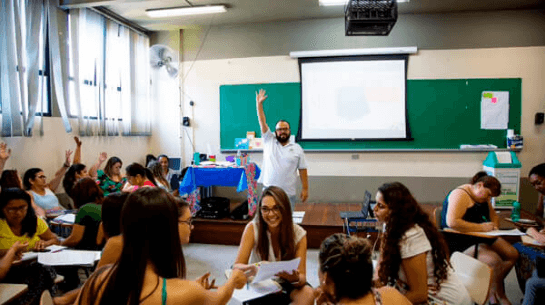 Neoenergia Institute reviews projects carried out in 2021
​
Institute highlights some actions that promoted the difference during the year 2021, in 11 Brazilian states and more than 140 municipalities.
In one more year of unique achievements and challenges, Neoenergia Institute has kept up its projects, ensuring expressive results and achieving the sought-after purpose of improving people's lives and the planet. Allied to its partners, the initiatives have reinforced the sharing of knowledge, the preservation of sea species and ecosystems, the promotion of Brazilian cultural diversity, and the boosting of human development. In synergy with various Sustainable Development Goals (SDGs), proposed by the United Nations (UN), the positive impacts are visible to thousands of lives benefited.
"I learned a lot to better understand my business, to set rules for it, to have a better management of the financial side, and also to go in search of more knowledge, using all the teachings of the mentorships we have received. I'm grateful to you for bringing a light at the end of the tunnel in my life!". This is the story of Maria de Deus Mendes da Silva, one of the micro-entrepreneurs responsible for producing the meals of Franco da Rocha's center, of the project Healthy People and Businesses, a partnership between Neoenergia Institute and CIEDS in 2021. Last year alone, the Institute donated nearly 68,000 tons of food to mitigate the economic effects of the pandemic on the most vulnerable population.
Among the four main pillars of its activities, the Institute highlights some actions that made a difference during 2021, in 11 Brazilian states and more than 140 municipalities. In Training and Research, 346 teachers and school managers were involved in training, co-creating educational practices, provided on an online platform, and seven municipal education networks received advice to review their municipal education plans. In Biodiversity and Climate Change, 1,400 corals were recovered, and 20 migratory bird species monitored. In the Arts and Culture pillar, 348 managers were trained in eight courses and 27 social and cultural organizations were benefited, including other relevant actions towards one of the most impacted sectors by the pandemic. In Social Action initiatives, over 33,000 meals were delivered, in addition to programs and projects aimed at training the third sector and its players.
Neoenergia Institute's performance reinforces its purpose and commitment to the SDGs, which are present in each and every initiative in this scenario of social responsibility and transformation. Throughout the year, the Institute upheld its pioneering spirit and its attention to the needs of the world, and for the coming year, the mission will remain on track. ​