Final 2023: Neoenergia celebrates support for women's football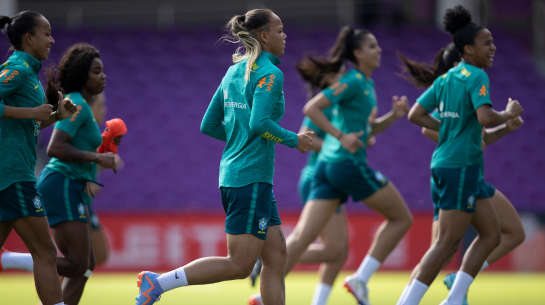 Final 2023: Neoenergia celebrates support for women's football
​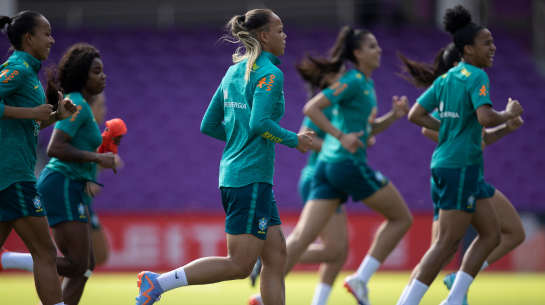 ​
Today, when the Brazilian Women's National Football Team takes the field against England to play in the Final at Wembley, it will be another opportunity to reinforce the importance of supporting companies for the development of the sport practiced by women. The competition brings together for the first time the champions of the Copa America and the Euro of the last editions of 2022.
Committed to the evolution of women's sports in Brazil, Neoenergia has invested in partnerships and sponsorships to foster the professional growth of women athletes.
" We are proud of the trajectory of the Brazilian national football team. The arrival of the team to the Finalissíma shows that we are on the right track for the players to achieve their goals with all the energy they need in search of even better results. In parallel, our brand is contributing to increase public engagement with the sport," says Neoenergia's marketing director, Lorenzo Perales.
The first company to exclusively support the Brazilian Women's Soccer Teams and the national club competition, the Brasileirão Feminino Neoenergia, the company also finds in sport a path to digital engagement and social transformation.
The contract with the Brazilian Football Confederation (CBF) for sponsorship of the Women's Football Teams, both the main and the grassroots, and the Brasileirão Feminino Neoenergia was signed in 2021 and lasts until 2024. Until then, the company will continue to support important championships such as the Women's World Cup 2023 and the Olympic Games Paris 2024. Since the beginning of the partnership, in 2021, Neoenergia has accompanied the Brazilian women's national teams, main and base. The support serves about 575 athletes and enables the good conditions of training and professional training of all.
In addition to sponsoring the Women's Soccer Teams, the company supports other sports with the participation of women. This year, Neoenergia announced the hiring of two athletes as brand ambassadors: the three-time kitesurfing world champion, Bruna Kajiya, and the Brazilian under-23 road cycling and time trial champion, Ana Vitória Magalhães, Tota.