Portable equipment that accurately assesses the integrity of the power meter is developed by Neoenergia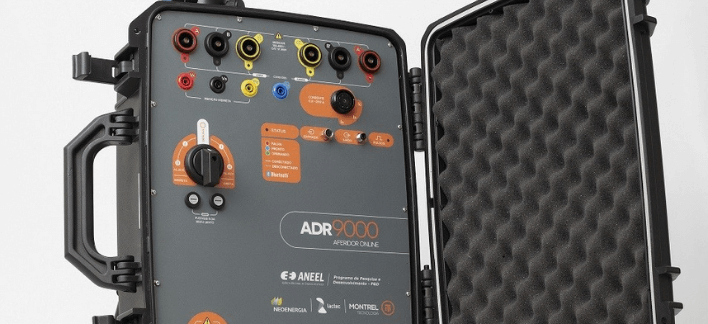 Portable equipment that accurately assesses the integrity of the power meter is developed by Neoenergia
​​


Innovation allows the measurement to be done without interrupting the customer's energy supply, a pioneering action in the Brazilian electricity sector
Integrity in the power supply includes a quality structure and recognition of consumer needs. Therefore, Neoenergia has invested in the development of a portable equipment that allows to measure the quality and integrity of the meter in the field without having to interrupt the power supply in the consumer unit. In addition to the cases in which the measurement of the meter is requested by the customer, considering that there is a divergence of reading in the monthly consumption of electricity, the distributor can perform the measurement on its own within the annual inspection program, dedicated to combating the diversion of energy.
The action is unprecedented in Brazil because, until then, the distributor interrupted the supply to do the metrological verification​ without load. The project is part of Neoenergia's R&D program​, regulated by the National Electric Energy Agency (ANEEL), and is in the final phase of development, expected to be completed in 2021.
"Meter measurement is necessary whenever there is a demand on the part of the customer in relation to the measurement made in their residence. Due to regulatory obligation, the distributor needs to go to the unit to check the conditions of the meter and, with this innovation of Neoenergia, the relationship with the consumer is improved", explains the corporate manager of Research and Development of Neoenergia, José Antonio Brito. This is mainly because the equipment under development takes to the field the technology with metrological accuracy only comparable to those existing in the laboratory. With this, the seatoseer accurately evaluates the conditions of the meter, providing greater credibility to the process.
The standard regulating the measurement process determines that meter accuracy tests must be performed at predefined current levels. These conditions, which were only met in laboratory tests, are implemented in this seafore. "Thus, if at the time of measurement the customer's current is 5 amperes, for example, and it is necessary to make a measurement at the level of 15 amperes, the Neoenergy seafarer injects current that makes the load compensation to the desired level. This characteristic makes it possible to perform all tests determined by the regulation, producing more conclusive answers for the evaluation, including printing the report at the same time for the client",says the project manager of Neoenergia, André Araújo.
Currently, when the field evaluation is not conclusive, the meter is removed, replaced by a new one, and taken for evaluation in the laboratory. With this seafarer, the need for rework in the laboratory is avoided, bringing more efficiency to the process. In this context, the equipment is recommended, especially, to be used in situations of difficult diagnosis or for customers with higher consumption, offering greater support in the results. Allied to this, it is integrated into a tablet-operated system, in which the entire management of the measurement process is carried out. At the end of the project, 30 meter measuring equipment will be made available for use in Neoenergia distributors.​