Neoenergia distribution companies have better quality indicators than those forecasted by Aneel
Neoenergia distribution companies have better quality indicators than those forecasted by Aneel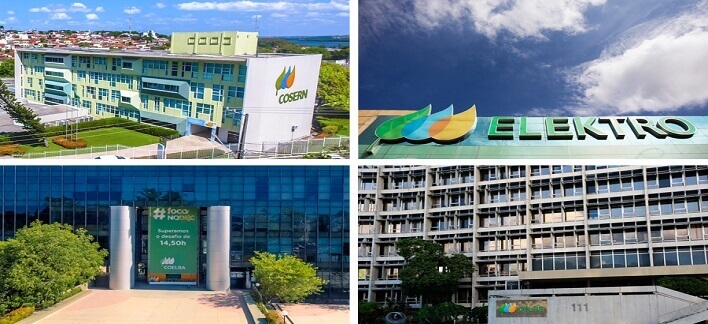 Neoenergia constantly invests in innovation, digitalization and expansion of networks in order to improve service quality to its 14 million customers. The positive results are shown in indicators established by the National Electric Energy Agency (ANEEL) to measure duration (DEC) and the amount of average times (FEC) in which outages take place. The four power distribution companies in the group – Coelba (BA), Celpe (PE), Cosern (RN) and Elektro (SP/MS) – featured better performance results in the second half of 2020 than the forecast by the regulatory agency.
"We are focused in further improving customer safety and satisfaction with the service provided by our companies, which is invaluable. Positive results show that our investments and the commitment of the entire team to ensure quality in power distribution on all areas of work", states Frederico Jacob Candian, Processes and Technologies Officer at Neoenergia.
POSITIVE NUMBERS
At Coelba, the DEC indicator, measured in hours, was 13.72 at the second half of 2020, lower than the maximum value established by Aneel for the period, which was 14.11. This means that any power outages, usually caused by factors such as tree felling or accidents that affect the power grid, lasted less than expected by the regulatory agency. Service quality has also shown in the frequency in which power outages occurred between April and June, pointed out in the FEC, which was 5.98, within the goal determined by the agency, previously 7.87.
The DEC of Celpe on the same period was 11.72, below the regulatory limit of 13.4. FEC was 5.36, while the maximum was 8.34.
At Cosern, the average duration of power outages was 8.99, better than 11.92 forecasted by Aneel. The average frequency of power outages was also lower than the maximum established by the agency: the actual frequency was 4.24, considerably lower than the forecasted 8.01.
Elektro recorded a DEC of 7.17, better than the forecast from the regulatory agency of 8.3. FEC was 4.35, also within the goal established by Aneel of 6.39.
INNOVATION AND EXPANSION
The quality increase of the service provided to clients reflect several actions from Neoenergia. Over 200 expansion and improvement works were carried out in the second half of 2020, in the distribution networks within the five states where the group operates.
In addition, the company maintained investments in innovation and digitalization, for example, with the installation of smart network equipment which operate in systems such as AIR (Smart Network Automation), for automatic reconnection in case of outages. The operation of on-field staff was optimized with the use of the ClickSoftware System, ensuring increased agility in services. The group is developing an even more innovative project to update the power system management through operation centers of its four power distribution companies, SISCON.