Neoenergia distributors present in the National Safety Week of Abradee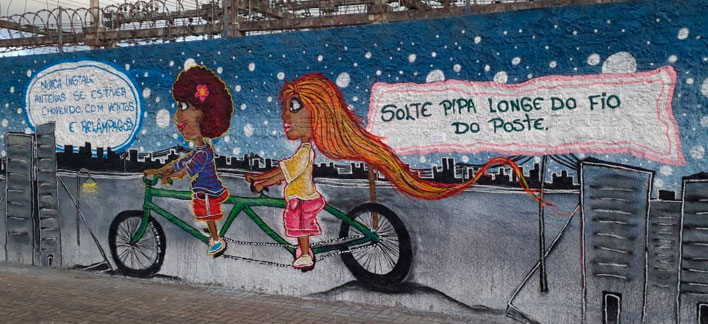 Neoenergia distributors present in the National Safety Week of Abradee
​​​​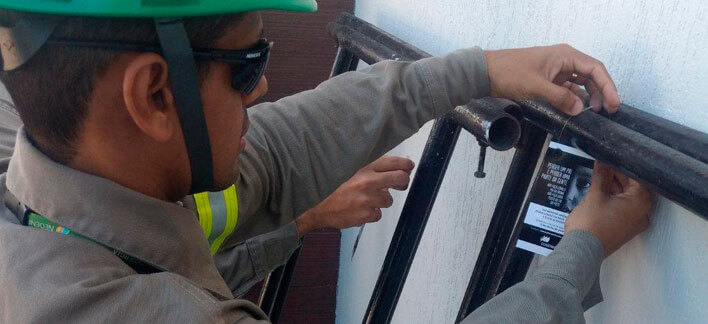 Coelba, Cosern, Celpe and Elektro are participating in the 13th National Safety Week, an event promoted nationwide in Brazil, until next Sunday (11), by Brazilian Association of Electric Energy Distributors (Abradee). Featuring the slogan "É aí que mora o perigo, eu me ligo na vida!" ("Here lies the hazard, I'm tuned in life!"), Abradee initiative, involving 41 member distributors, is intended to reinforce the importance of safe use of electric energy and prevent accidents.
According to Abradee statistics, from 2009 to 2016, the occurrence of accidents has been reduced and leveled as compared to previous years. However, the number of accidents has increased again, justifying a higher intensification of the campaign.
Neoenergia concessionaries carry out several permanent actions aimed at reinforcing the importance of the safe use of electric energy with its customers. Among the initiatives carried out are visits to construction warehouses, where products used in civil works, such as paint containers and mortar bags are labeled with safety guidelines; graffiti on the company's substations walls, and instructions on the electric network caution for the communities, in addition to lectures carried out in communities by CIPA employees.​

SAFETY TIPS FROM ABRADEE AND NEOENERGIA DISTRIBUTORS.
TV antenna: when installing or repairing antennas, watch out the electric network. Choose a site far from the cables, and with good climate condition, with no rain. If the antenna falls over the cables, never try to pick it up or recover it.
Rural area: keep out from electric network when using agricultural machinery. Be always alert to avoid accidents with agricultural machinery moving near the electric network. Never put fire in vegetation nor let it grow near cables and poles.
Tree pruning: never carry out pruning in trees near or in contact with electric networks. Contact the municipal service in your city and request the service. Tree pruning is a service that shall be carried out only by trained and qualified professionals.
Kites: Always fly kites in open places, far from the electric network. Never use metallic threads or "cerol" (thread prepared with glass and glue) and if the kite gets gripped, do not try to recover it. These instructions must be reinforced to children.
Construction or Property Maintenance: when constructing or refurbishing, keep a safe distance from the electric network, particularly when moving metallic material, such as iron rod and wire. Always contact a qualified professional for this type of works or your energy distributor.
Illegal connections: electric energy connection shall only be made by the electrician from your energy distributor. Energy theft is very dangerous. This practice causes accidents and put lives in danger, in addition of being a crime.