Neoenergia distributors offer up to 40% discount for residential customers to pay debts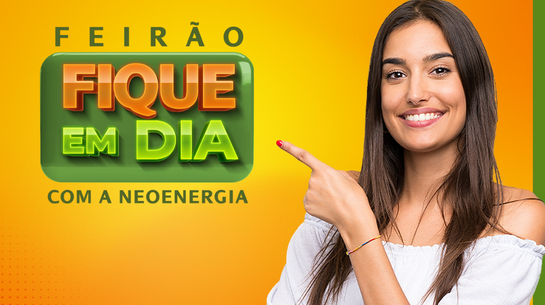 Neoenergia distributors offer up to 40% discount for residential customers to pay debts
​​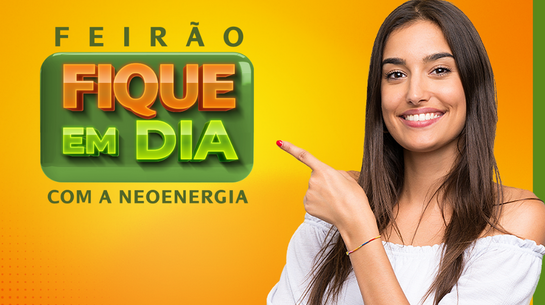 Neoenergia's distributors operating in the states of Bahia, Pernambuco, Rio Grande do Norte, São Paulo and Mato Grosso do Sul launch, next Monday (15), a negotiation campaign for residential customers. Feirão Stay in Day will offer up to 40% discount of the total amount of debt to consumers with invoices overdue for more than 180 days. The special condition will last 30 days and will allow the discharge of the cash or installment debt in up to 21 installments on the card, with the discount of 23% in the service fee charged by the credit card.
The initiative will offer more payment facilities to customers, without the collection of interest, monetary correction and fine. Thus, Neoenergia aims to contribute to the financial recovery of consumers who have encountered difficulty in the domestic budget in the last year and make them delinquent with their respective concessionaires.
Interested parties should access the distributor's Trading Portal (buttons below), click on the link "debt negotiation" and carry out the entire process. In addition to the site, negotiations can be carried out via Whatsapp and by teleservice.
"We are offering differentiated conditions to residential customers. The opportunity includes, above all, the burden-sharing. This is a unique chance and we believe we can contribute to families," says Marcelo Arnaud, Superintendent of Revenue Management at Neoenergia.
In recent years, Neoenergia's concessionaires have expanded their digital payment methods, with possibilities for discharge via Pix, debit account, in addition to installment summing or recurring payment on the credit card. The service to the public was expanded and began to be done also by Whatsapp, Facebook, teleservice, official website and traditional service stores.
​