Neoenergia employees donat 1.1 tons of food to families affected by the rains in Petrópolis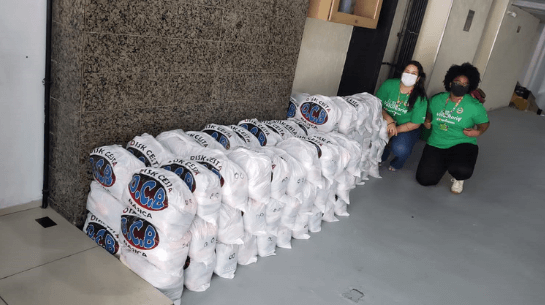 Neoenergia employees donat 1.1 tons of food to families affected by the rains in Petrópolis
A paragraph is a self-contained unit of a discourse in writing dealing with a particular point or idea. Paragraphs are usually an expected part of formal writing, used to organize longer prose.
Programa de Voluntariado da Neoenergia nos últimos meses também promoveu doações para​ vítimas de temporais na Bahia e em São Paulo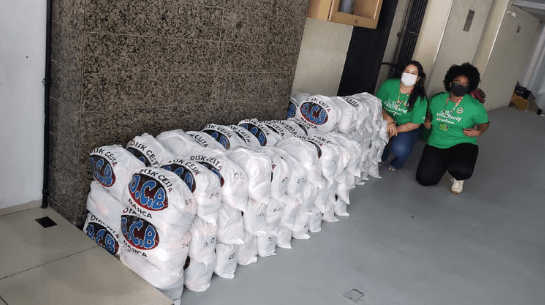 Voluntários da Neoenergia uniram forças e, em uma semana, arrecadaram 1,1 tonelada de alimentos para auxiliar vítimas de enchentes e deslizamentos em Petrópolis, cidade no Rio de Janeiro atingida por temporais nos últimos dias. Para que a ação fosse rápida, a mobilização esteve concentrada entre os colaboradores que trabalham no Rio de Janeiro, cidade onde estão localizadas as instalações da holding da Neoenergia. As doações foram entregues em parceria com a Federação das Indústrias do Estado do Rio de Janeiro (Firjan).
A iniciativa integra o Programa de Voluntariado da Neoenergia, que promoveu outras ações emergenciais desde o início do ano para apoiar pessoas afetadas pelas chuvas nas regiões Sudeste e Nordeste. "As doações promovidas pela Neoenergia e pelos seus colaboradores reforçam o nosso compromisso com a população das áreas de atuação. Nos mobilizamos com pontos de coleta nas empresas para ajudar o maior número possível de pessoas e demonstramos a importância de um esforço coletivo para promover essa ajuda emergencial", afirma o gerente de Comunicação Interna e responsável pelo programa de voluntariado da Neoenergia, Clayton Freire.
As ações emergenciais para atender as cidades impactadas pelas chuvas já aconteceram em mais dois estados de concessão da empresa. Além da doação para moradores de Petrópolis, os voluntários da companhia destinaram mais de 1,5 tonelada de alimentos, 132 litros de água, cerca de 700 itens de limpeza e 3 mil peças de roupas e sapatos para Franco da Rocha e Francisco Morato, em São Paulo, região atendida pela Neoenergia Elektro. As cidades foram atingidas por chuvas que provocaram inundações e deslizamentos de terras em fevereiro, deixando centenas de pessoas desalojadas. As doações, arrecadadas em uma semana, estão sendo entregues a duas instituições parceiras do Instituto Neoenergia, a Reduca, de Franco da Rocha, e a Pró-Morato, de Francisco Morato.
O Programa de Voluntariado está beneficiando, ainda, as vítimas de enchentes no Sul da Bahia, região que está na área de concessão da Neoenergia Coelba. Por meio da arrecadação financeira de mais de R$ 62 mil entre os colaboradores, somada à doação de mais R$ 62 mil realizada pelo Instituto Neoenergia, o Transforma Brasil, fará doações de fogões e kits com utensílios para casa para a população atingida. Já foram entregues 250 colchões.
Além disso, a Neoenergia Coelba (BA) destinou às cidades afetadas 2 mil geladeiras e 5 mil lâmpadas eficientes, doações realizadas por meio do Programa de Eficiência Energética da distribuidora, regulado pela Agência Nacional de Energia Elétrica (Aneel).
Durante os dias de chuvas intensas, tanto a Neoenergia Coelba quanto a Neoenergia Elektro reforçaram o número de equipes de prontidão, atendendo às ocorrências com o máximo de prioridade, e atuaram junto aos órgãos municipais e estaduais das cidades atingidas para promover os serviços com segurança. ​