HPP Teles Pires delivers flour houses to indigenous communities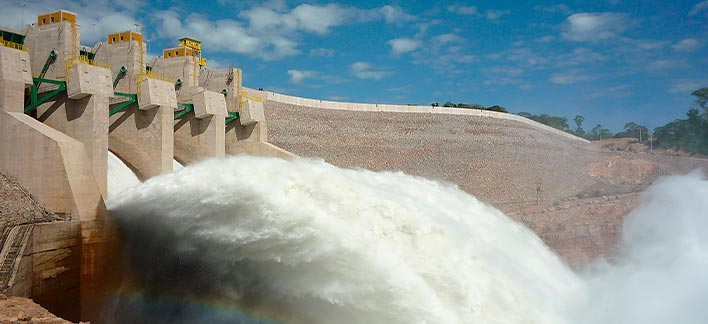 HPP Teles Pires delivers flour houses to indigenous communities
A paragraph is a self-contained unit of a discourse in writing dealing with a particular point or idea. Paragraphs are usually an expected part of formal writing, used to organize longer prose.
​​​
A Companhia Hidrelétrica Teles Pires (CHTP)​ vai atender mais de mil indígenas com a construção de 14 Casas de Farinha em aldeias das etnias Apiaká, Kayabi e Munduruku nos municípios de Apiacás (MT) e Jacareacanga (PA) na região do baixo Teles Pires. As obras oferecem uma estrutura adequada para produção de farinha de mandioca, utilizada no consumo próprio e na geração de renda pelas famílias.
A farinha está entre os principais alimentos produzidos e consumidos pelos povos indígenas. De acordo com o gerente de Meio Ambiente da CHTP, Ivan Bichara, nos meses de junho e julho a CHTP realizou a entrega das seis primeiras unidades construídas nas aldeias São Benedito, Coelho, Tukumã, Dinossauro, Kururuzinho e Minhocuçu do povo Kayabi. "Promovemos diversas atividades de fortalecimento da agricultura de subsistência tradicional nas três etnias com incentivo a formação de novas roças, assistência técnica, oficinas, distribuição de mudas e sementes e, agora, vamos concluir a parte estrutural com a entrega das farinheiras para beneficiamento da mandioca", destacou Bichara.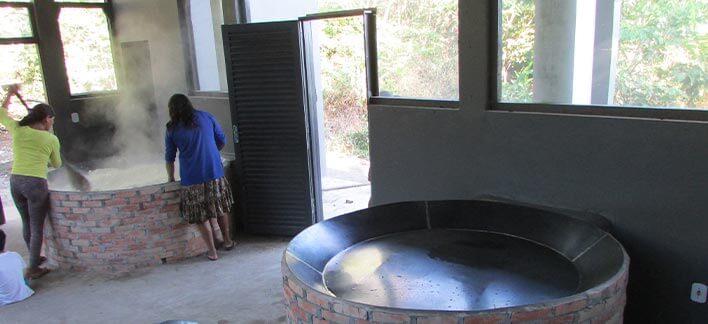 ​Morador da aldeia polo Kururuzinho, Juvenildo Kayabi, explica que a construção das farinheiras facilita o dia a dia das famílias na fabricação do alimento. "As famílias tinham que sair de suas casas e ir para outras aldeias para fazer a farinha. Agora é mais rápido, a gente pode se organizar e fazer na própria aldeia sempre que precisar", pontou.
​Nos próximos meses o empreendimento vai concluir as obras de outras oito farinheiras na aldeia Barro Vermelho do povo Kayabi; aldeias Teles Pires, Papagaio, Posto Velho, Bom Futuro, Vista Alegre e Caroçal do povo Munduruku e aldeia Mayrowi do povo Apiaká.
As farinheiras integram as ações do Plano Básico Ambiental Indígena desenvolvido pela Companhia Hidrelétrica Teles Pires em 14 aldeias no baixo Teles Pires em atendimento ao licenciamento ambiental do empreendimento conduzido pelo Ibama. A CHTP é controlada pelo Grupo Neoenergia​ (51%), que tem como sócias Eletrosul (24,5%) e Furnas (24,5%), ambas do grupo Eletrobrás.​