Neoenergia joins B3's Corporate Sustainability Index portfolio
​​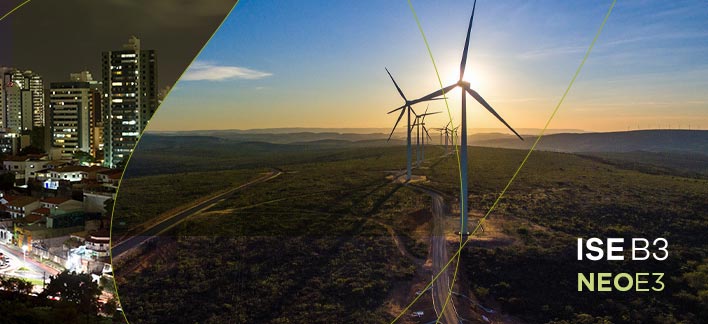 Starting January 2021, One year and a half after its IPO, Neoenergia will be included in the 16th portfolio of Corporate Sustainability Index (ISE) of B3 – Brasil, Bolsa, Balcão. The new portfolio was released this Tuesday (1) by B3 and gathers 46 shares of 39 companies in 15 sectors, which, together, represent R$ 1.8 trillion in market cap.
ISE goes beyond the companies' social and environmental practices, by assessing economic and financial aspects, as well as governance and transparency. Being part of this group is a reason for great pride, besides reinforcing that our shares are excellent investment options and highlighting our focus on sustainable and transparent management for our shareholders and society," says Mario Ruiz-Tagle, CEO of Neoenergia.
Companies holding the 200 most liquid shares in B3, represented by 176 companies in 2020, are the ones invited to the ISE B3 process. Of these, 78 enrolled in the process, 45 in the Eligible category. The 39 companies that join the portfolio represent those with the best corporate sustainability practices.
Neoenergia also stands out by being in line with Sustainable Development Goals (SDGs) of the United Nations (U.N.), with special focus on SDG 7, aimed at ensuring affordable and clean energy, and SDG 13, fight against climate change.​ In view of that, Neoenergia has adopted an energy model that prioritizes the well-being of people and preservation of the planet, which is a part of the company's long-term vision of wishing a better future, without jeopardizing current results.​