RN has first female ceo of a Neoenergia distributor in Brazil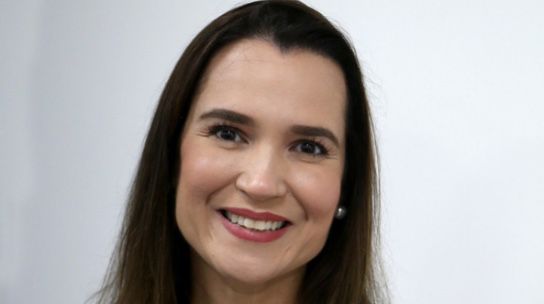 RN has first female ceo of a Neoenergia distributor in Brazil
​

Fabiana Lopes' choice reaffirms the company's commitment to gender equality and women's empowerment
Rio Grande do Norte has the first female ceo of a Neoenergia distributor in Brazil. This is Fabiana Lopes, executive who took charge of Neoenergia Cosern on Thursday (15), replacing Márcio Caires Vasconcelos – who left the company for new challenges.
The announcement of Fabiana Lopes' name, made by neoenergia's Board of Directors, reaffirms the company's commitment to gender equality and women's empowerment.
Born in Campinas (SP), Fabiana Lopes holds a law degree, an Executive MBA in Engineering and Energy Management from the Institute of Graduate Administration in Administration (COPPEAD), the Federal University of Rio de Janeiro, an MBA in Strategic Innovation from HSM University, an Executive Program by Singularity University and a specialization in Financial Economics and Forecasting Models from the State University of Campinas (Unicamp).
The executive has more than 18 years of experience in the electricity sector, having gone through several areas such as Energy Planning, Regulation, Marketing and Market Intelligence. He is currently also chairing the Board of the Energy Cogeneration Industry Association (Cogen).
As Director of the Neoenergia Group, Fabiana Lopes was responsible for the areas of market planning and energy contracting, energy planning and expansion of the distribution network, in addition to the strategic planning of distributors (Neoenergia Cosern, Neoenergia Elektro, Neoenergia Pernambuco, Neoenergia Coelba and Neoenergia Brasília) and the Transmission business.