Neoenergia exchanges more than 75,6 thousand customer lamps for free in door-to-door actions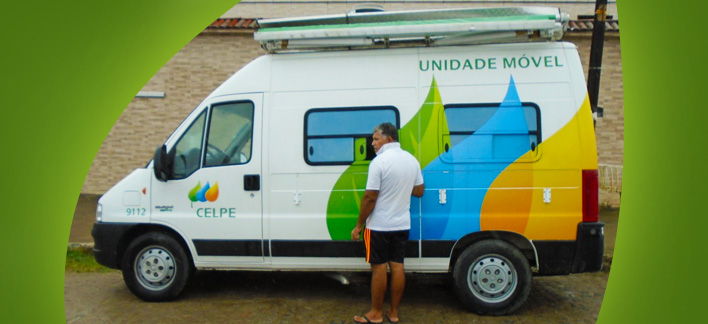 Neoenergia exchanges more than 75,6 thousand customer lamps for free in door-to-door actions
A paragraph is a self-contained unit of a discourse in writing dealing with a particular point or idea. Paragraphs are usually an expected part of formal writing, used to organize longer prose.
​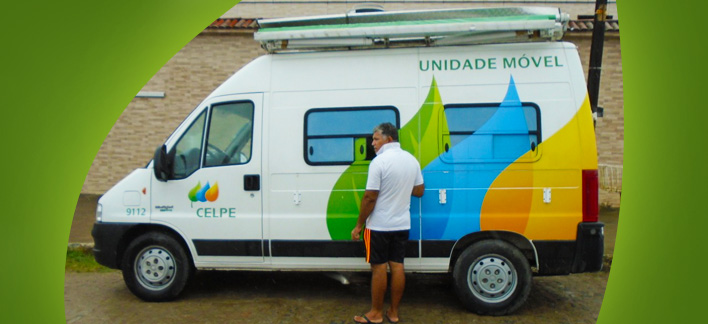 Trocar lâmpadas incandescentes, fluorescentes ou halógenas por modelos de LED representa uma economia de até 40% no sistema de iluminação. Para contribuir com a redução do consumo em comunidades populares localizadas nas suas áreas de concessão e ainda incentivar o distanciamento social, a Neoenergia promove a entrega de lâmpadas mais eficientes porta a porta, sem custo para os clientes. De julho a outubro, a companhia distribuiu, ao todo, 75.638 lâmpadas de LED, beneficiando 18.979 clientes das quatro distribuidoras – Coelba (BA), Celpe (PE), Cosern (RN) e Elektro (SP e MS). A iniciativa faz parte do Projeto Energia com Cidadania, que integra o Programa de Eficiência Energética (PEE), regulado pela Agência Nacional de Energia Elétrica (Aneel).
A economia promovida pelas ações porta a porta é estimada em aproximadamente 2.285 MWh. "O projeto contribui para a redução do consumo de energia da população que mais precisa economizar, como também contribui para hábitos mais sustentáveis com o uso da energia. Com a troca das lâmpadas de LED em cada residência conseguimos beneficiar a população com toda segurança que o momento exige", afirma a gerente de Eficiência Energética da Neoenergia, Ana Christina Mascarenhas.
As ações cumprem um protocolo de saúde e segurança para prevenção à covid-19, tanto para colaboradores e prestadores de serviço quanto para os clientes. A equipe deve usar protetor facial e máscaras durante todo o período de trabalho, com a substituição a cada duas horas ou sempre que estiverem úmidas. Todas as máquinas de pagamento foram plastificadas para facilitar a higienização, feita com álcool gel 70%, que deve ser usado também nas mãos, caneta, superfícies e quaisquer objetos compartilhados, após cada atendimento.
COMO PARTICIPAR
Por meio do Projeto Energia com Cidadania, as comunidades são visitadas por agências móveis, com o objetivo de promover um atendimento mais próximo evitando deslocamentos e aglomerações. Nessas unidades, os clientes podem fazer a troca de até cinco lâmpadas ineficientes por modelos de LED, negociar débitos e pagar a conta de energia utilizando cartão de crédito ou de debito. A iniciativa ganhou esse formato em julho na Coelba e na Celpe, em agosto na Elektro e em setembro na Cosern.
Para solicitar a substituição da lâmpada, o imóvel deve ser residencial e o cliente deve apresentar um documento de identificação e a fatura de energia do mês anterior. Além disso, não pode ter trocado mais do que oito lâmpadas em projetos da distribuidora nos últimos seis anos. É necessário entregar as lâmpadas antigas, que podem ser incandescentes, fluorescentes ou halógenas, com potência de pelo menos 14 Watts. A ação acontece regularmente em comunidades populares nas regiões metropolitanas de Salvador, Recife e Natal, além das cidades de Limeira e Francisco Morato, no interior de São Paulo.
Uma das vantagens de participar das ações e trocar as lâmpadas ineficientes por LED é conseguir a mesma capacidade de iluminação gastando menos energia, já que elas têm potencias menores. Além disso, têm uma durabilidade maior do que outros modelos e o seu descarte pode ser feito em lixo comum porque elas não têm materiais tóxicos na sua composição, como o mercúrio, presente nas fluorescentes.