Brazil's largest operation against deviations recovers 3.5 million kWh in 4 states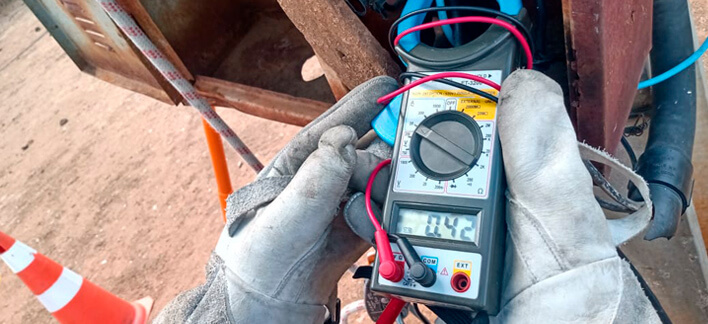 Brazil's largest operation against deviations recovers 3.5 million kWh in 4 states
​
A joint mega operation against millionaire deviations of electricity mobilized the police of four states in Brazil over this Tuesday (15). In total, 23 enterprises from productive sectors located in Bahia, Pernambuco, Rio Grande do Norte and Mato Grosso do Sul were targets of the largest action ever carried out in the country to combat fraud and energy theft. The operation recovered more than 3.5 million kilowatt hours (kWh) of energy. In the actions, 12 people were charged or sent to provide clarifications. The police investigation was triggered by complaints filed by the Neoenergia distributors, one of the largest of the Brazilian energy sector.
The simultaneous operation in the four states was focused on the main industry in the dairy industry, ceramics factories, commerce and rural properties. More than 50 police officers participated in the action, and the irregularities were verified by experts in criminalistics. Theft of energy is a crime under Article 155 of the Brazilian Penal Code and the penalty for the person responsible for the illegal practice can reach eight years of imprisonment.
BAHIA
Bahia concentrates most of the targets of the operation. Criminal experts and State Civil Police agents identified, with the technical support of Neoenergia, energy theft on 12 properties as large irrigation and coffee plantation farms and shrimp cultivation in the municipalities of Juazeiro, Valença, Teixeira de Freitas, Paulo Afonso and Senhor do Bomfim. The teams shut down clandestinely built electricity grids and recovered 2.3 million kWh of energy, equivalent to the energy consumption of 20,000 homes for an entire month. Five people were charged in the act and sent to the police station.
PERNAMBUCO
In the action carried out in Pernambuco, the investigation identified a deviation of energy in a ceramic artifacts' factory in the city of Lagoa de Itaenga. The consumption that was no longer measured and recovered would be enough to supply more than 5,400 homes for a month. At the time of the inspection, the owner of the factory was approached by the Civil Police and caught with the illegal possession of two firearms, being charged in the act for the crimes of energy theft and illegal possession of weapons.
RIO GRANDE DO NORTE
In Rio Grande do Norte, technical teams from the concessionaire, with support from the Military Police, identified and deactivated clandestine electricity connections at a milk processing farm located in Sítio Fechado, rural area of Florânia, Seridó Region, and in bars at Genipabu beach, in the municipality of Extremoz, Greater Natal. In Genipabu, three people were taken to give statements. In Florânia's action, a person was sent to Caicó's police station.
MATO GROSSO DO SUL
In the Mato Grosso do Sul operation, five frauds were identified in three ceramic factories and two businesses in the city of Brasilândia. The action recovered 450,000 kWh, enough energy to supply 2,620 homes for a month. Three people were arrested in the act.