Frederico Candian appointed as CEO of CEB Distribuição
Frederico Candian appointed as CEO of CEB Distribuição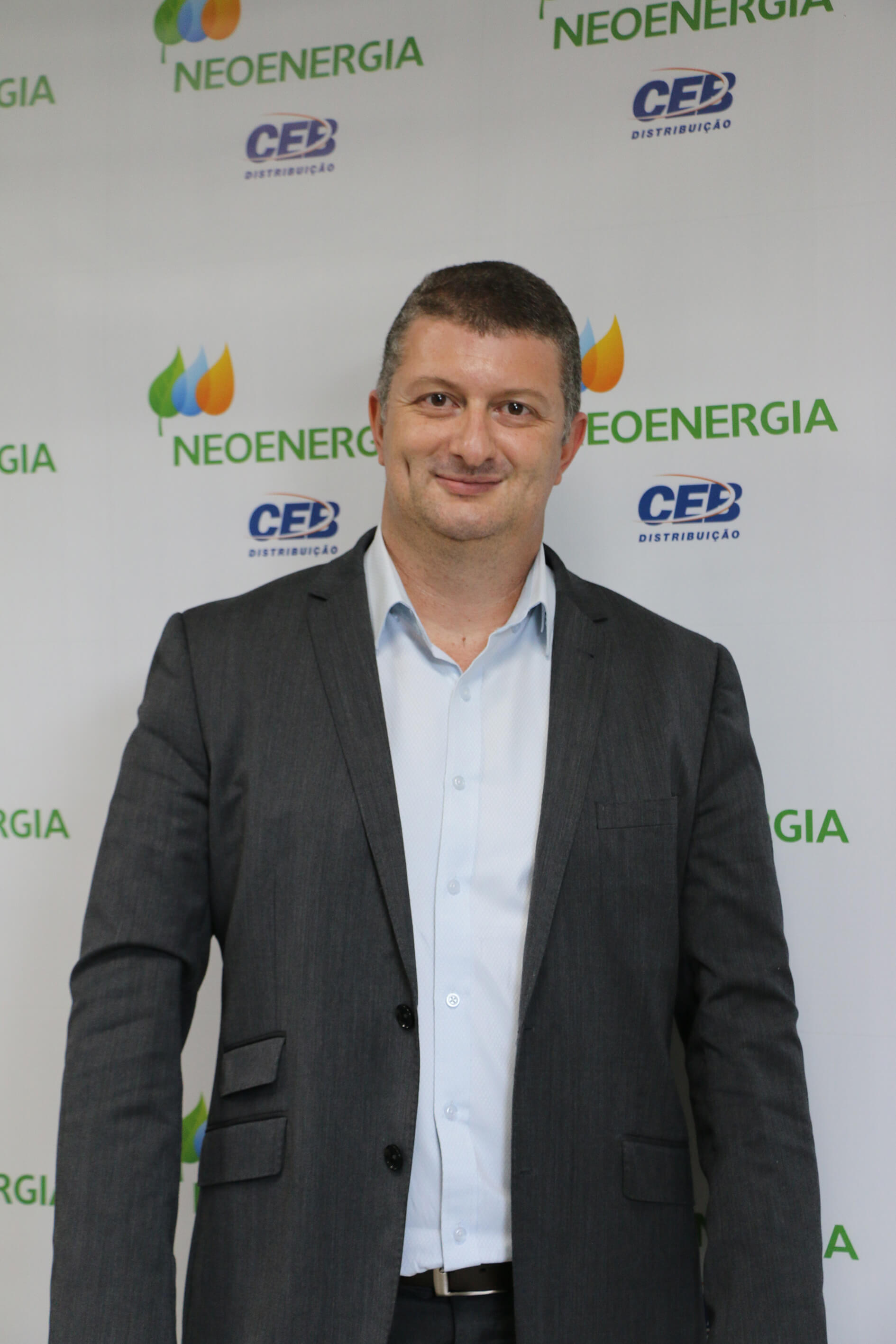 Frederico Jacob Candian is CEB Distribuição's new CEO. He takes on the position to lead the implementation of the company's new management model and the investments targeted at qualifying the availability of electric power supply to 1.1 million customers (over 3 million inhabitants) in the Federal District, with the revamping of the electric grid and the improvement of service channels and relationships with the distributor's customers.
A long journey in Neoenergia Group
With a career of over 20 years in Neonergia Group, Frederico has started his journey in 2000as a trainee in Elektro . In the distributor, which serves part of the states of São Paulo and Mato Grosso do Sul, he worked as an engineer and later held leadership positions as supervisor and manager in various sectors of the distribution company, until reaching the level of Corporate Superintendent of Distribution Networks at Neoenergia Group. Prior to its appointment as Neoenergia CEB-D CEO, he served as Network Process and Technology Officer at Neoenergia.
"Throughout my journey in Neoenergia group I gathered professional experiences in several areas that were fundamental for my career path. In this path of opportunities, I was always surrounded by dedicated and competent professionals who were key to my growth and to the organization's growth," remembers Frederico. "I face this moment with great joy and willingness, convinced that we will promote the necessary transformations at Neoenergia CEB-D, with a focus on modernizing the electrical system by implementing technological innovations and offering service channels to facilitate the relationship and offer comfort to our clients," stresses CEB Distribuição's new CEO.
The company will adopt a sustainable, value-adding management model. Neoenergia believes in the collective power of its workforce to provide quality service. In this sense, it plans to expand job creation and promote training for current employees as a way to ensure continuous supply and customer satisfaction," adds Candian.
"We have a robust investment plan for 2021, which provides for three times the amount allocated historically per year. Federal District is a strategic and institutionally important region of the country with high capacity to attract new investments in commercial and industrial segments. We will strengthen our electrical structure so that it can help to boost this attraction capacity to foster regional development. This mission will be led, always with the best efforts, by Frederico and the entire CEB Neoenergia team," says Mario Ruiz-Tagle, Neoenergia's CEO.
The resources will be mainly targeted for the expansion, automation, and revamping of the electrical system, with a focus on quality of supply, customer satisfaction, and the safety of the population.
Professional background
Frederico Candian holds a graduation degree in Electrical Engineering from Universidade Federal de Juiz de Fora, and a master degree in Electrical Engineering (UNESP) and MBAs in Business Management (FGV) and Business and Management for International Professionals (Califórnia Univertisty - USA).