Neoenergia SER Program certifies young people from RN and PB in entrepreneurship and social protagonism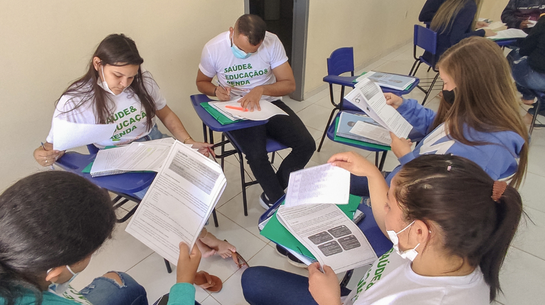 Neoenergia SER Program certifies young people from RN and PB in entrepreneurship and social protagonism
A paragraph is a self-contained unit of a discourse in writing dealing with a particular point or idea. Paragraphs are usually an expected part of formal writing, used to organize longer prose.
​​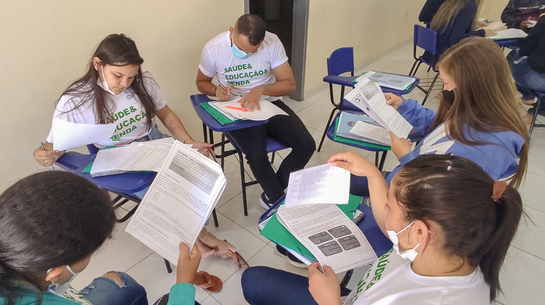 Alunos são estimulados a criarem projetos que colaboram com o desenvolvimento sustentável dos territórios onde vivem
O curso de empreendedorismo rural e protagonismo social, para jovens que vivem em comunidades rurais da Paraíba e do Rio Grande do Norte, certificou 47 alunos que apresentaram propostas sustentáveis de negócios nas comunidades onde vivem. A iniciativa faz parte do Programa SER da Neoenergia, idealizado pelo Instituto Neoenergia e realizado pela Agência de Desenvolvimento Econômico Local (Adel), que desenvolve ações em 14 comunidades dos dois estados. O Programa, realizado com recursos do subcrédito social do BNDES desde 2020, envolve 775 famílias, beneficiando mais de 3 mil pessoas.
A iniciativa atua em pilares que impactam diretamente no Índice de Desenvolvimento Humano Municipal (IDHM) das regiões envolvidas, atendendo aos três eixos do Índice e que também representam a sigla do projeto: Saúde, Educação e Renda. Através dessa premissa, várias ações são desenvolvidas junto às comunidades, sendo um deles o Programa Jovem Empreendedor Rural.
"Nosso objetivo é tornar a comunidade protagonista. Saúde, educação e renda estão interligadas. As ações são criadas e desenvolvidas com a participação das comunidades e, desta maneira, podemos direcionar o trabalho de acordo com a necessidade de cada uma delas. Nós promovemos ações de acesso à água, alimentação saudável, renda digna, entre outras. Agora, estamos apoiando esses jovens a empreender", afirma Laura Porto, diretora-executiva de Renováveis da Neoenergia.
No primeiro semestre de 2022, duas turmas concluíram o curso e obtiveram os certificados de conclusão. Os jovens empreendedores rurais são de comunidades que ficam nos municípios de São José do Sabugi e Santa Luzia, na Paraíba, e Lagoa Nova e Bodó, no Rio Grande do Norte. No final do programa, os alunos tiveram a oportunidade de apresentar seus projetos de negócios para uma banca avaliadora, formada por representantes da Adel e Neoenergia.
Fabrícia Pereira, de 28 anos, foi uma das alunas que apresentou sua proposta para empreender. Ela reside na comunidade Sítio Massangana, em Lagoa Nova (RN), e quer expandir a produção e venda de morangos na região. "Meu sonho se tornou esse projeto, que se chama Natural Frutas. Tenho o objetivo de ampliar e desenvolver as culturas frutíferas da minha região, fazendo parcerias com a comunidade e gerando oportunidades de emprego e renda", disse.
Já Marise Eduarda (24), que vive no Assentamento Jatuarana, em Bodó (RN), quer investir em seu negócio digital. "Eu já tenho minha loja online, 'Marise Presentes', onde vendo perfumaria, moda íntima e acessórios. Minha ideia é ampliar meu empreendimento, acrescentar novos produtos e para isso já estou abrindo minha microempresa", revelou.
O Programa SER está em atividade desde 2020, quando foi idealizado pela Neoenergia, com o apoio do Instituto Neoenergia, e passou a ser executado pela Agência de Desenvolvimento Econômico Local (ADEL). Desde então, vários outros projetos foram desenvolvidos com moradores da região
Um deles é realizado com as louceiras da comunidade quilombola Serra do Talhado, em Santa Luzia (PB), e promove ações como o aprimoramento da estrutura física da fábrica de artesanato em barro, gerida pelas mulheres. Nesse projeto, foram revitalizados espaços de produção e armazenamento das peças artesanais, uma cozinha e um escritório para gestão da Associação das Louceiras da Serra do Talhado.
As comunidades envolvidas no Programa SER também são estimuladas a aderirem ao processo de agricultura familiar. Os chamados Quintais Produtivos são uma forma das famílias cultivarem e produzirem hortaliças para o consumo, aumentando a segurança alimentar dos núcleos familiares. Ao todo, são 19 quintais produtivos e dois viveiros de mudas comunitários, beneficiando 120 famílias, que são assessoradas nos processos de produção, gestão e comercialização direta dos produtos de seus empreendimentos rurais.
Em linha com os compromissos da companhia, a iniciativa contribuiu diretamente com sete dos 17 Objetivos do Desenvolvimento Sustentável (ODS) da Agenda 2030, em especial fome zero e agricultura sustentável, educação de qualidade, água potável e saneamento, trabalho decente e crescimento econômico.​