Neoenergia invests in new mobile substations to strengthen distributor operation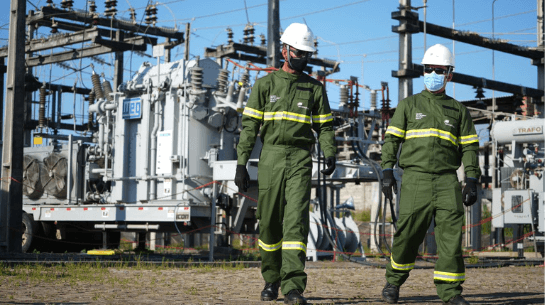 Neoenergia invests in new mobile substations to strengthen distributor operation
A paragraph is a self-contained unit of a discourse in writing dealing with a particular point or idea. Paragraphs are usually an expected part of formal writing, used to organize longer prose.
​
Aquisição prevê aportes de mais de R$ 63 milhões entre 2021 e 2023, com o objetivo de viabilizar a infraestrutura para obras de subestações e situações emergenciais
A Neoenergia começou a receber novas subestações móveis que fazem parte de um pacote de investimentos que somam R$ 63 milhões até 2023 e têm o objetivo de reforçar a operação em quatro distribuidoras do grupo — Neoenergia Coelba (BA), Neoenergia Cosern (RN), Neoenergia Elektro (SP e MS) e Neoenergia Brasília (DF). Foram adquiridos cinco equipamentos com tecnologia de ponta que servem para dar mais qualidade e confiabilidade ao sistema elétrico tanto em situações emergenciais quanto em ações de ampliação, manutenção e modernização de ativos.
As subestações serão posicionadas em pontos estratégicos das áreas de concessão, podendo ser deslocadas até os pontos necessários para em caso de obras em empreendimentos já existentes ou falhas em transformadores, por exemplo. "Adquirimos os modelos de subestações móveis com tecnologia mais moderna no mercado global, após estudo minucioso para adequar às nossas necessidades. Assim, podemos ir além do uso tradicional, que é de reduzir o tempo de interrupção em emergências, nos beneficiando dos equipamentos para manter a qualidade e a confiabilidade durante as obras e viabilizando novos investimentos", afirma o superintendente de Redes e Subestações da Neoenergia, Jader Carneiro.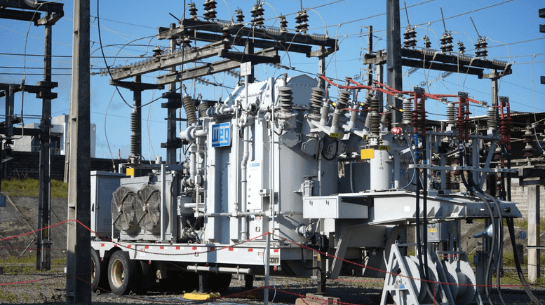 Um dos modelos escolhidos reúne todos os equipamentos em um só veículo. A subestação móvel é dotada de tecnologia de medição de temperatura com fibra óptica e redundância para proteção, diminuindo as interferências e aumentando a segurança. Há, ainda, comunicação com o Centro de Operações Integradas (COI) das distribuidoras, transmitindo informações sobre as condições em tempo real.
O outro modelo, para atender à Neoenergia, é a modular, em que há três equipamentos. "As partes são conectadas por plug-in, facilitando o trabalho das equipes em campo. A subestação móvel modular beneficia especialmente áreas de difícil acesso por terem as dimensões reduzidas, o que melhora e dá mais celeridade ao transporte", explica Jader Carneiro. Cada subestação móvel, opera com uma capacidade de suprir com o fornecimento confiável de energia elétrica para mais de 25.000 clientes.