Neoenergia completes construction of a new substation in Guarujá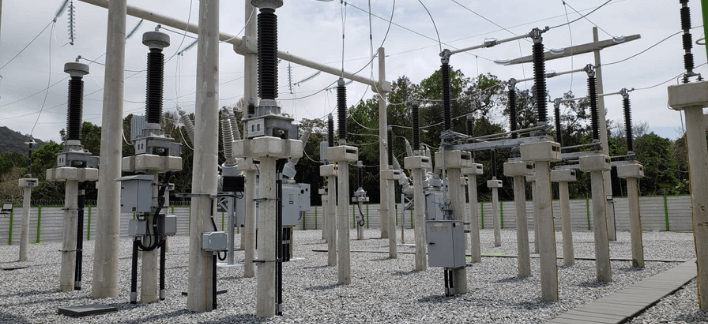 Neoenergia completes construction of a new substation in Guarujá
​
Neoenergia, through Elektro – the company's energy distributor operating in São Paulo and Mato Grosso do Sul, has completed the construction of the new Guarujá 04 substation. The project is located at avenue D. Pedro I, in Jardim Virgínia and will expand energy availability for over 100 thousand customers in Guarujá, increasing the network reliability and robustness, as well as enabling a better adjustment for the growth in the region.
With 33 MVA capacity, distributed over 05 13.8-kV feeders, the new substation features the new GIS (Gas Insulated Switchgear) technology, providing more reliability and convenience for maintenance and improving efficiency when there is a need for operation during abnormal events. With this technology, potential occurrences can be solved with agility, reducing the waiting time for the customer up to the full resumption of energy.
The automated system does not require the presence of electricians and operators at the substation to perform operations, which are carried out directly by Elektro's Integrated Operations Center (COI), in Campinas, via satellite communication. This type of equipment, besides requiring virtually no maintenance over the years, also increases reliability, ensuring high levels of quality in the electric energy supply.